Eggplant dish 29: Eggplant dip for dinner (Caponata)
So today a friend emailed me some new eggplant recipes – thanks Kylie. One was an eggplant dip for dinner. So I duck down and buy honey, spinach leaves, red wine vinegar, yogurt, and shallots really quickly after work (I did manage to receive two work called after that time, but all good as I multi-tasked. This dip is really different, it's served warm and is a Sicilian dip called Caponata – and I haven't had an Italian dip before, let alone for dinner. It's from this website.
All I needed to do was pierce the eggplant and put in the oven and then cook the garlic and shallots. Once out, I pealed the eggplant and put in the dish along with the garlic and shallots and then I put in the honey and red wine vinegar in and some chilli flakes and the other ingredients such as the spinach leaves. I decided I did need to put in the blender. So I did. It turned out like this.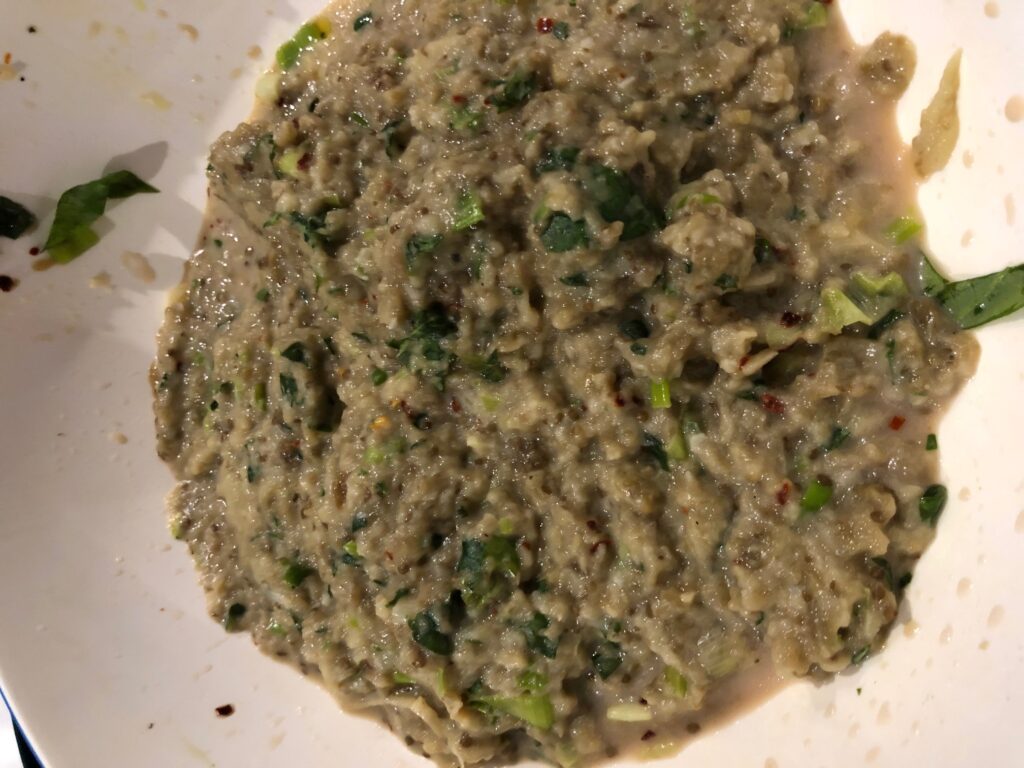 I ate it with crackers and warm. The basil leaves gave a really interesting flavour and it was quite nice.
So eggplant way 29 is done. I'm looking forward to some eggplant in Japan on the weekend for way number 30.