Swimming the Noosa Summer Swim Series
Last weekend I swam in the Noosa Summer Swim Series – to celebrate my big big birthday.
Saturday was not too warm and a little overcast at times. I swam in the 3km swim and then an hour later in the 1km swim for a total of 4km for the day. It was a pretty good swim in a lovely location. Although it looked flat, it really wasn't all that flat right out at the last buoys. The course was all the way out and then around the orange buoy and then back and another lap of the orange buoys, and then back to the beach. I swam as expected and it was pretty good … except for the sea lice. Seriously I hate that stuff (no it isn't really lice, it is actually jelly fish lavae – yuk). But the beach was nice – see pic.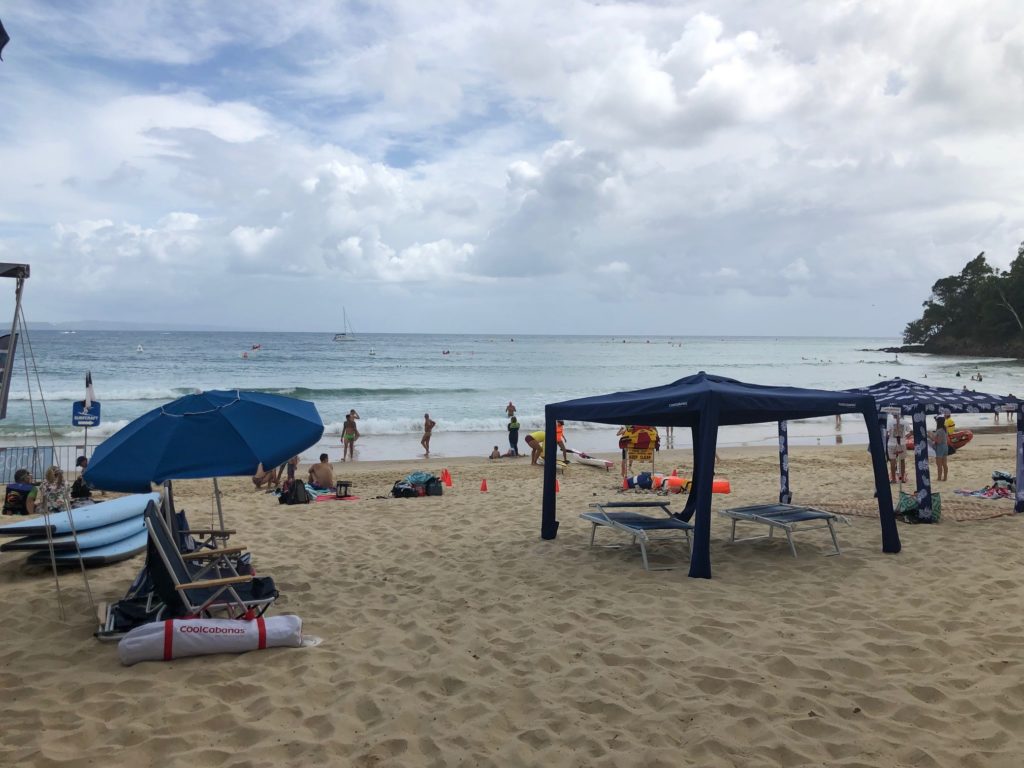 After the 3km, I then swam the 1km. I did okay – literally middle of the pack (out of 222 swimmers). But I really need to run up the beach as several people were within 2 seconds of me (and one was 0.2 sec) so that is a learning experience.
The best part of the day (other than getting out of the water so the sea lice couldn't sting anymore) was to go to Bistro C for dinner. An excellent table and a lovely view with dolphins out behind the swimmers.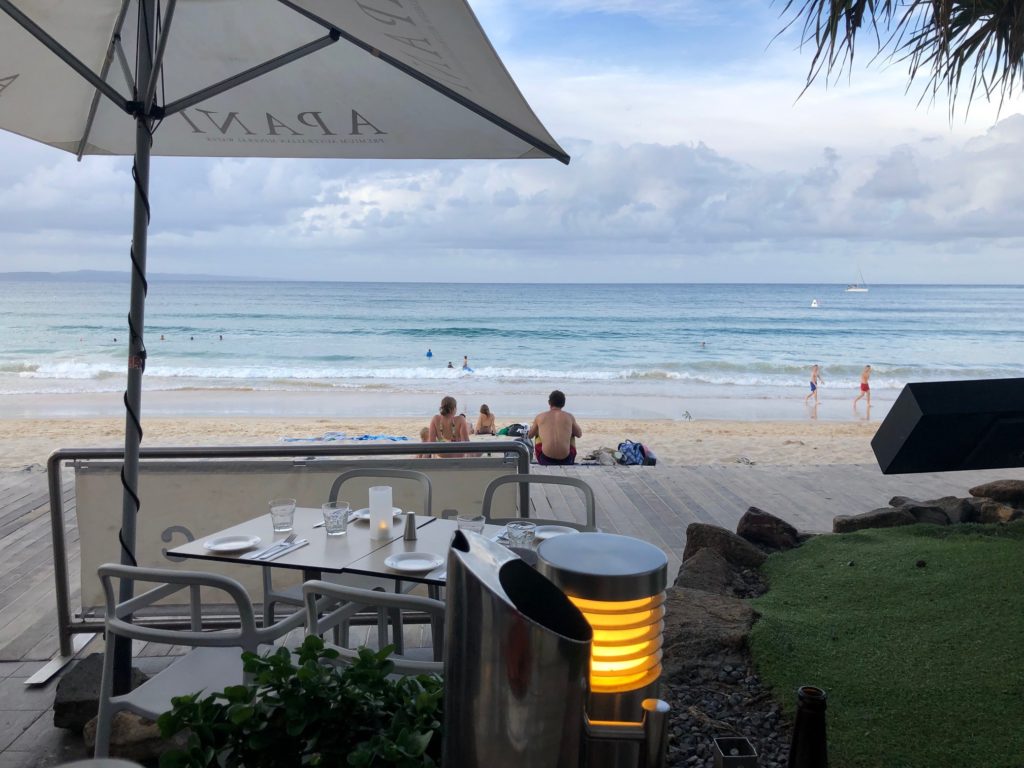 Dinner was amazing. Check out this pork belly with a giant prawn. We also shared the calamari as a starter and it was also amazing.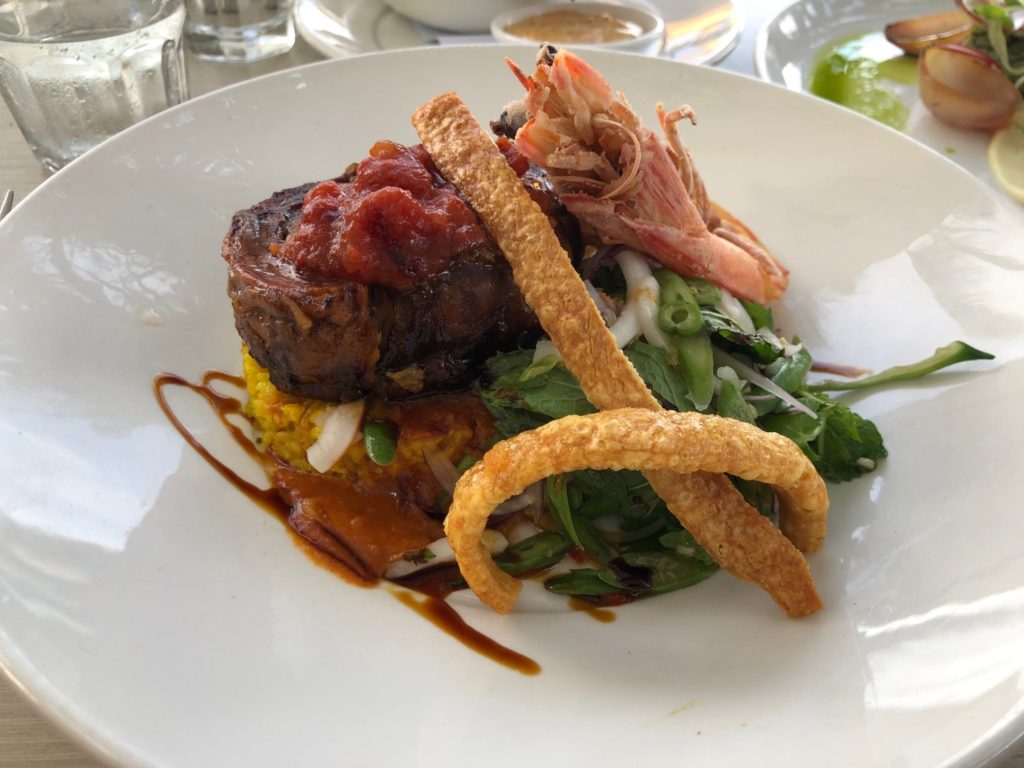 I decided not to swim on Sunday – seriously, I don't need any more stings. So that means that for the weekend I swam 4km for a total for the year of 6km … only 44km to go. See you in a few weeks for another swim.