Eggplant dish 24: Mixed vegetables
So last night Hilary ordered mixed vegetables for dinner and I was so impressed I had them tonight as there was lots of eggplant. I only got a half size (3 euros) but it was enough. We had a lovely view at dinner.
And the mixed vegetables including the eggplant were yum.
The dessert was also amazing. It was yoghurt with honey and some lovely preserved lemon – we did have to ask what it was, but there are heaps of lemon trees around so they are probably from one of the trees and then candied right there.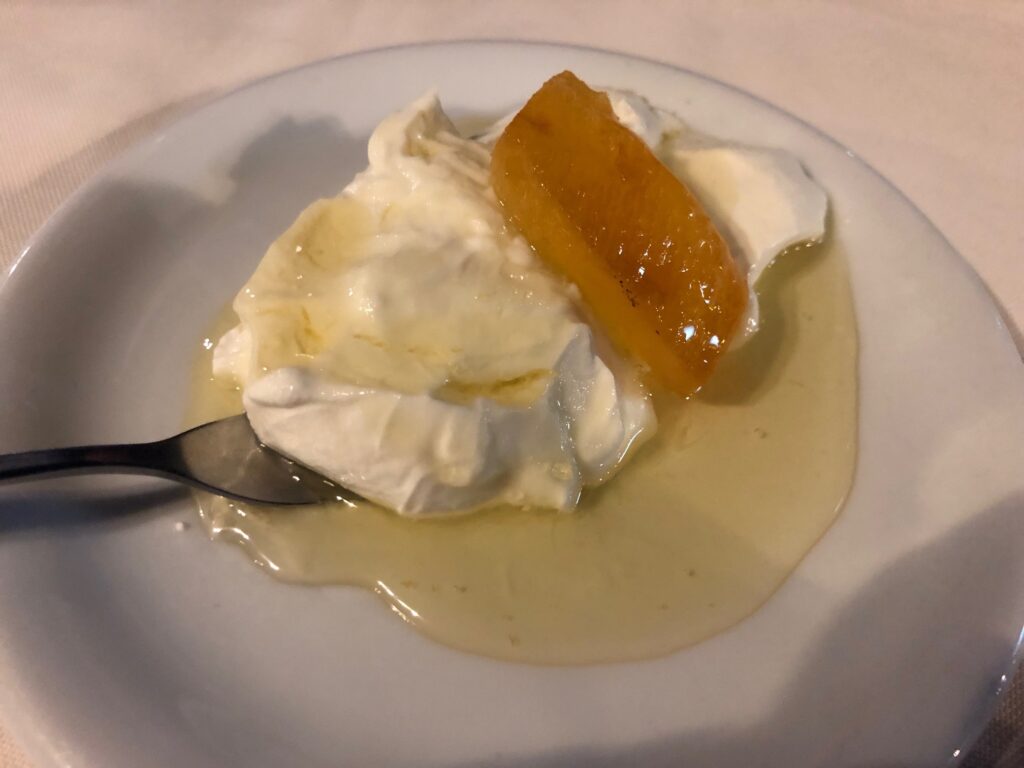 An easy dinner tonight (I also had chicken schnitzel). And just like that I had eggplant another way.