So today was our last day or swimming with only a 2.5km morning swim. I'm pretty happy as I only need to swim 2.2km to finish my years 50km challenge and 2.5km will actually give me 25km for the week. So today we began at Skorpios which is an island that used to be owned by the Onassis family and is now apparently owned by the Russians. It was a nice swim with a bay crossing and a little rock (that I decided to swim around three times as it was fun). There were coves with one being diverse, one boring and one cute. Yes, we do stop at every cove and have a look.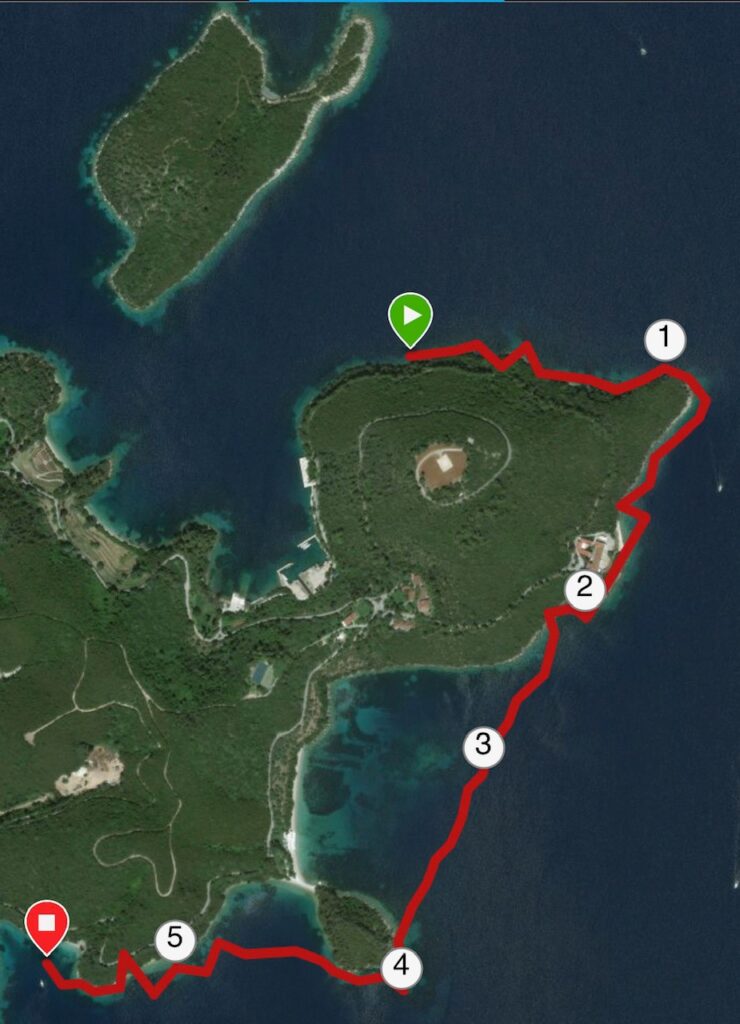 When we went across the bay a nice man came out on a boat to say hi. He was happy when I said we are swimming straight across where the orange buoys were. Caitriona and I had a very easy day and cruised around for the 2.8km swim – it was long because we swam close to shore (I think). We swam into the cove where Jackie Kennedy was famously photographed (see above pic) and had a swim and fed the fish there – it was fantastic.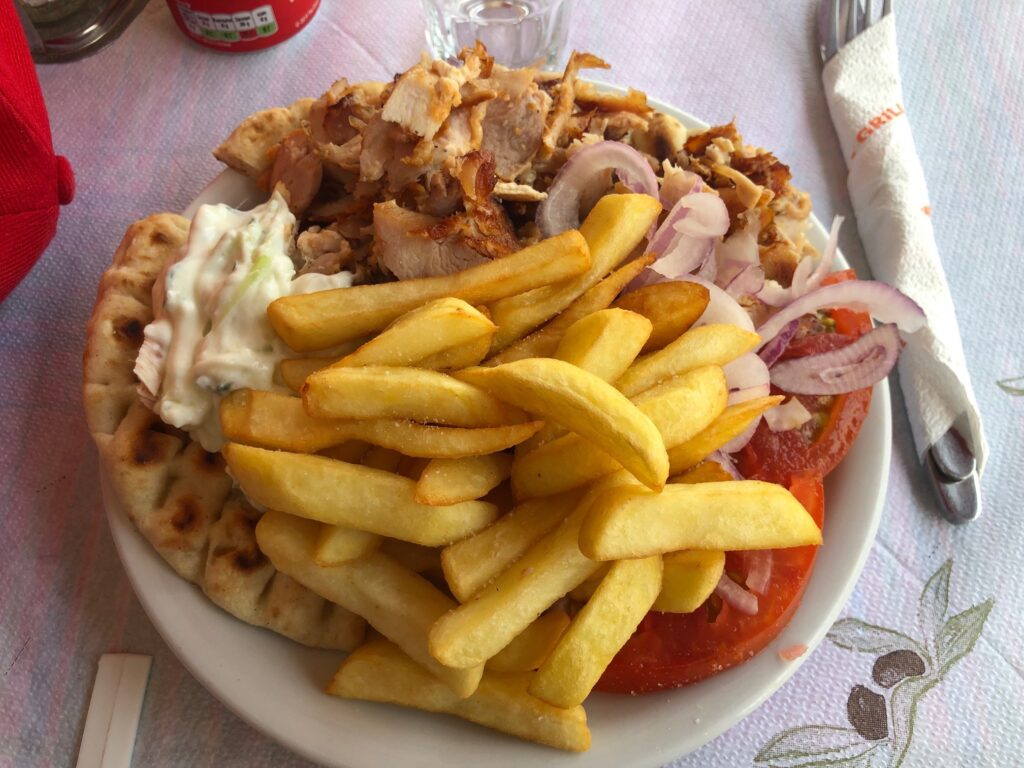 Then we were dropped off in Nidri for lunch and shopping. But the highlight for me was the taxi ride back to the hotel – the water taxi that is.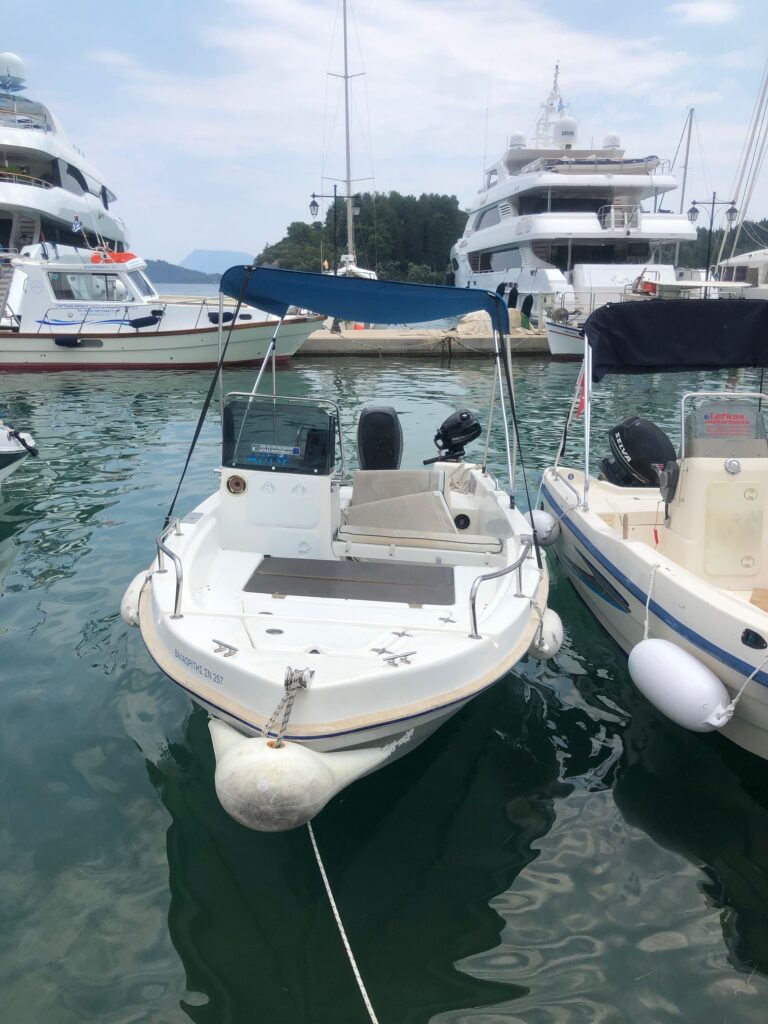 We really enjoyed the water taxi and it wasn't too expensive, particularly for the amount of fun we had – and with the beautiful view.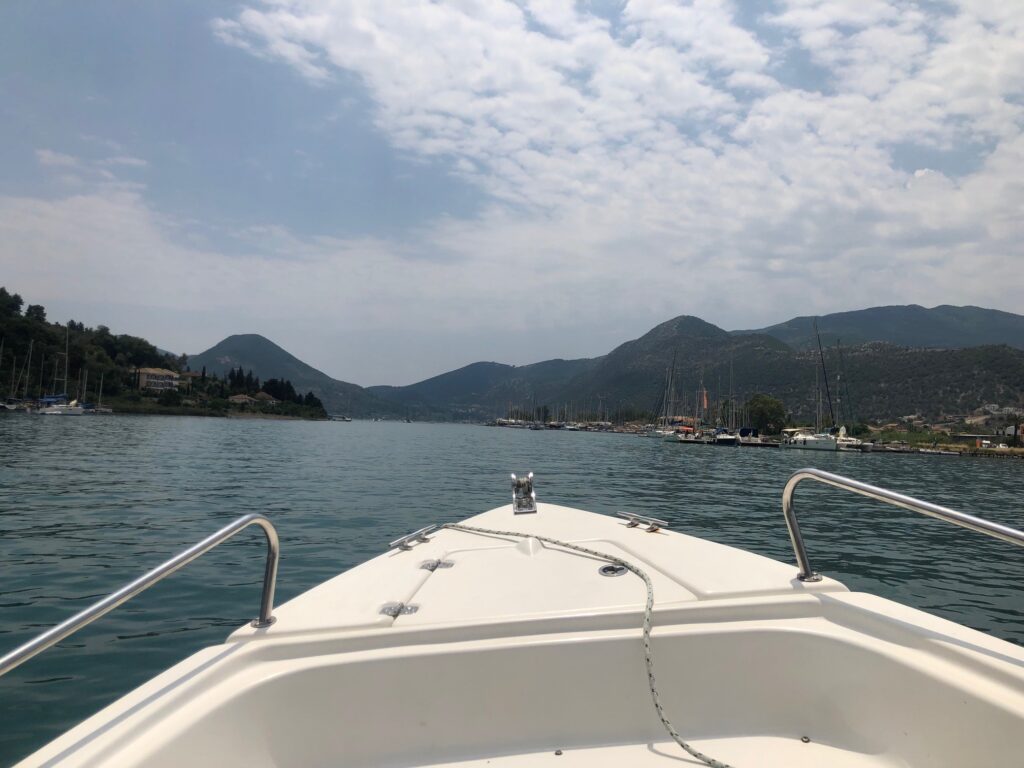 So I've swim 50.3km of open water swim events this year. I'm sad the challenge has ended, but very glad I set the big hairy goal so I got to do some really cool things this year. Now to finish the eggplant challenge.