Eggplant 40: Syriana Meal
So we are still at Chickpea at Coorporoo and my sister and I decide to share the Syriana Meal and also the batata harra. We like a good potato dish.

It sounds amazing and omg it did not disappoint. It is so yum that sharing became a bad idea, but that's okay as we decided the Middle Eaton Mess for dessert would be a good idea (I have no photo, but it was amazing and also did not disappoint).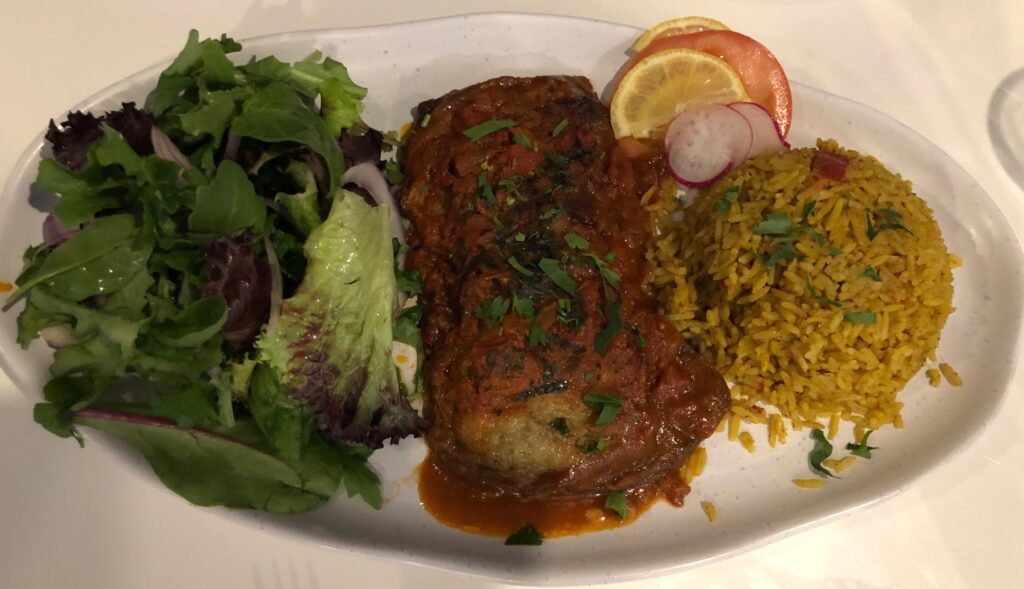 We really enjoyed the eggplant and the rice was really flavourful as well. Karen had the salad. Seriously I didn't know eggplant could taste this good. As mentioned we also got the potatoes.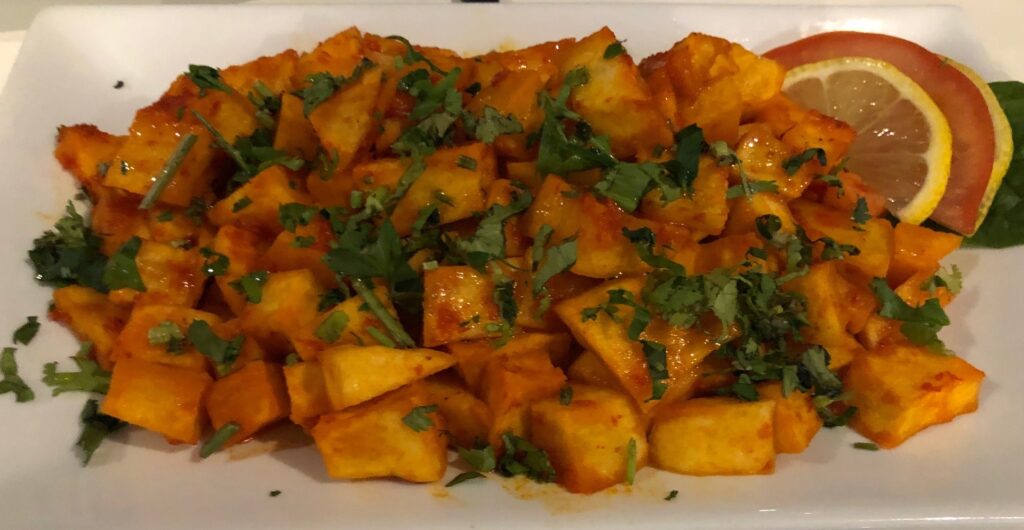 We really enjoyed this meal and Karen has declared it her new favourite place to eat. I hope we go back soon as the menu is awesome and has lots of great things besides eggplant. The good news is I'm getting very close to finishing the eggplant challenge. Next weekend it is eggplant pizza at Karen's house. I'm so glad she is helping me with the inspiration of this challenge. I'm looking forward to it.