Eggplant dish 33: Eggplant curry
So I put on FB my blog post 32 and said this is where I'm up to with the eggplant challenge and my mate Nicola suggested I cook a lovely sounding vegetarian eggplant curry. She even posted the recipe right on FB. So I go and buy the ingredients and make the curry. It used Madras Curry paste and onion and a tin of tomato and also some potatoes – who can say no to a potato curry. So I make the ingredients and it looked great, but after a while it looked a bit dry.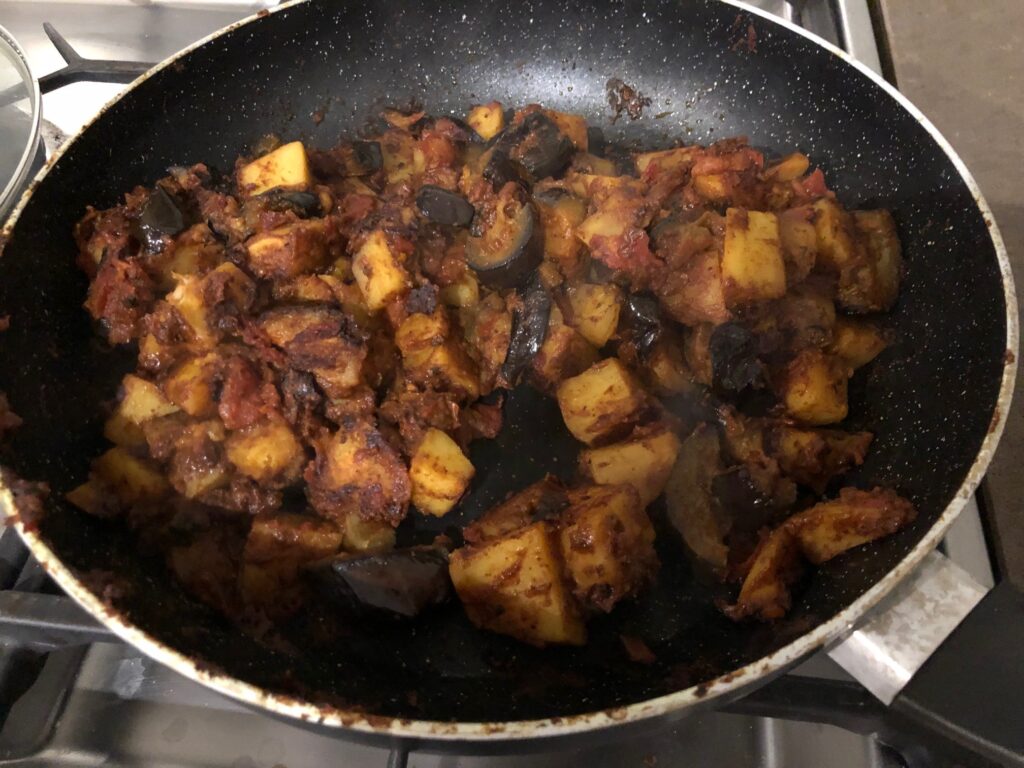 So I cook some poppadoms to eat with it and serve it up. Oh my, it is amazing. The flavours are fantastic. The dish is definitely on my list to cook again.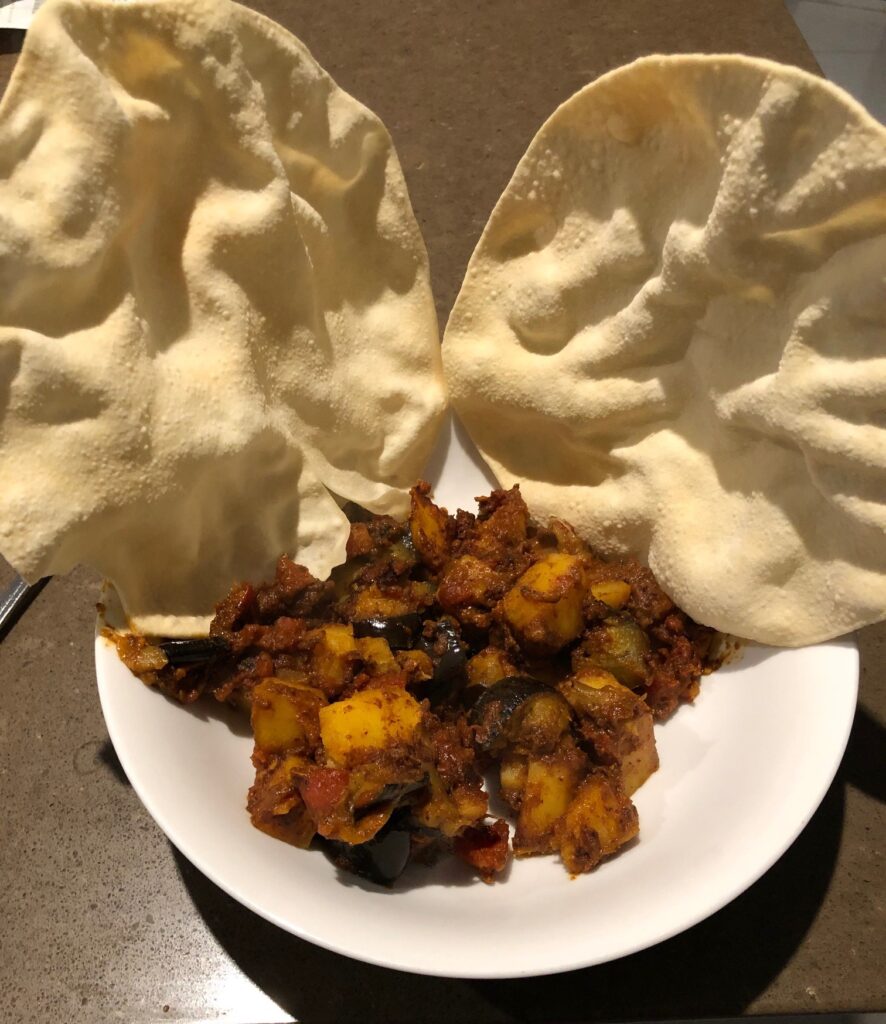 So just like that eggplant way number 33 was done! Bring on the next eggplant dish.