Eggplant dish 31: Eggplant & spicy meet sauce pasta
So I decide to go to 7 Eleven for a quick meal while in Japan as I had learnt they will heat the food up and then I can eat it at the hotel, either in my room or the lounge. So when I go to get the meal there is eggplant & spicy meat pasta so I course I go and buy that one. How could I not?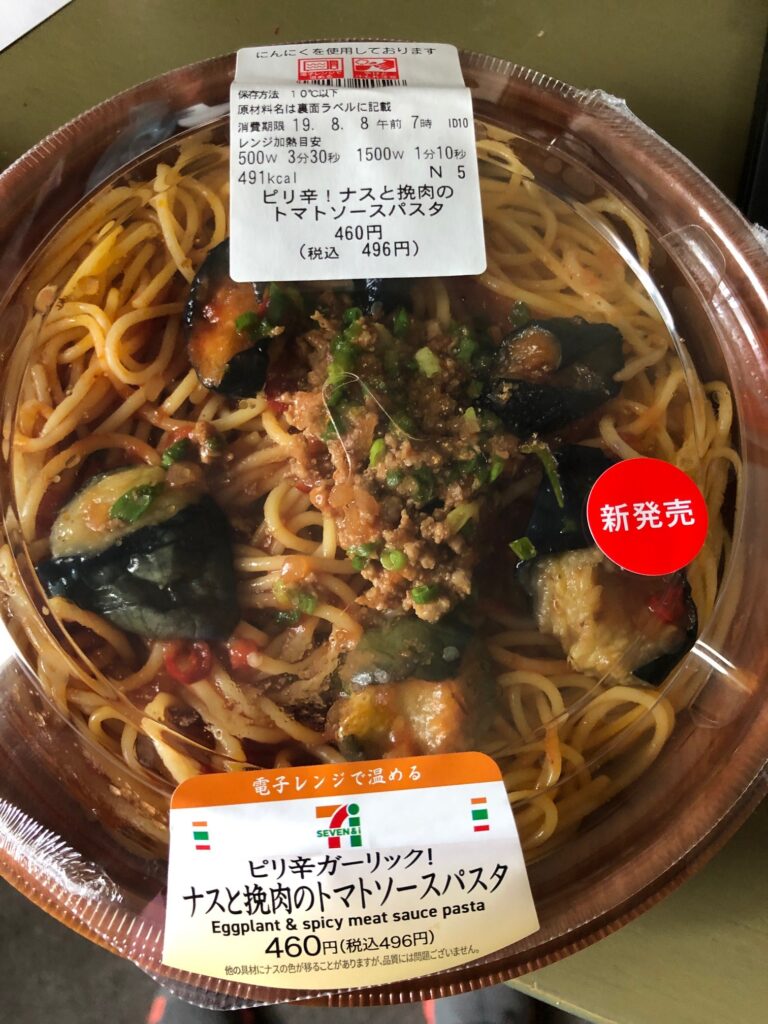 So I eat the pasta, and it is fantastic. A bit spicy, yummy eggplant and of course the meat sauce (my sister now thinks In Japan there is meat in everything as this was after a bruschetta with jamon on it photo). It was actually so good I have it for lunch the next day. Oh and no I didn't use chopsticks. They gave me a fork to eat it with.
Eggplant dish number 31 completed – and it was a good one.