So this morning we did a 3km swim at Bear Island. Due to the wind we had to swim a different part of the island. Seriously, what a winner. There were a few coves – we went in them and looked at the nice rocks and some caves – also nice. But what was spectacular was where the rocks went into the water and before it got too deep we could swim along and see how beautiful it was. OMG now that was amazing! I swam with Caitriona again today and we swim along together happily so it's really good. We got water about a km in and then kept going.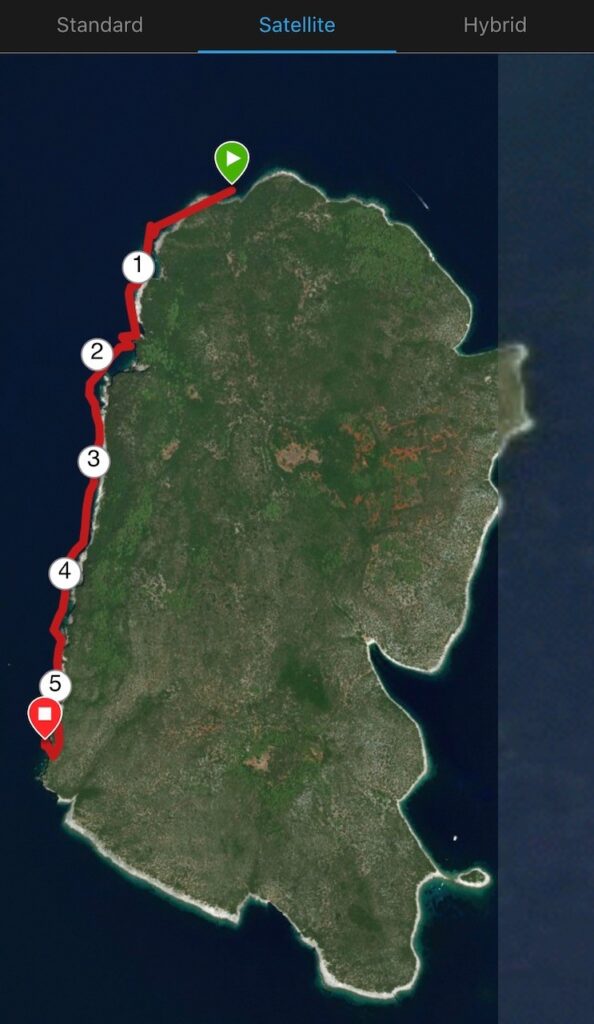 We then had lunch at a lovely taverna and a wander along the street. I had hot chips for lunch so I wouldn't feel like sinking during the afternoon swim. It worked a treat as I felt much better this afternoon.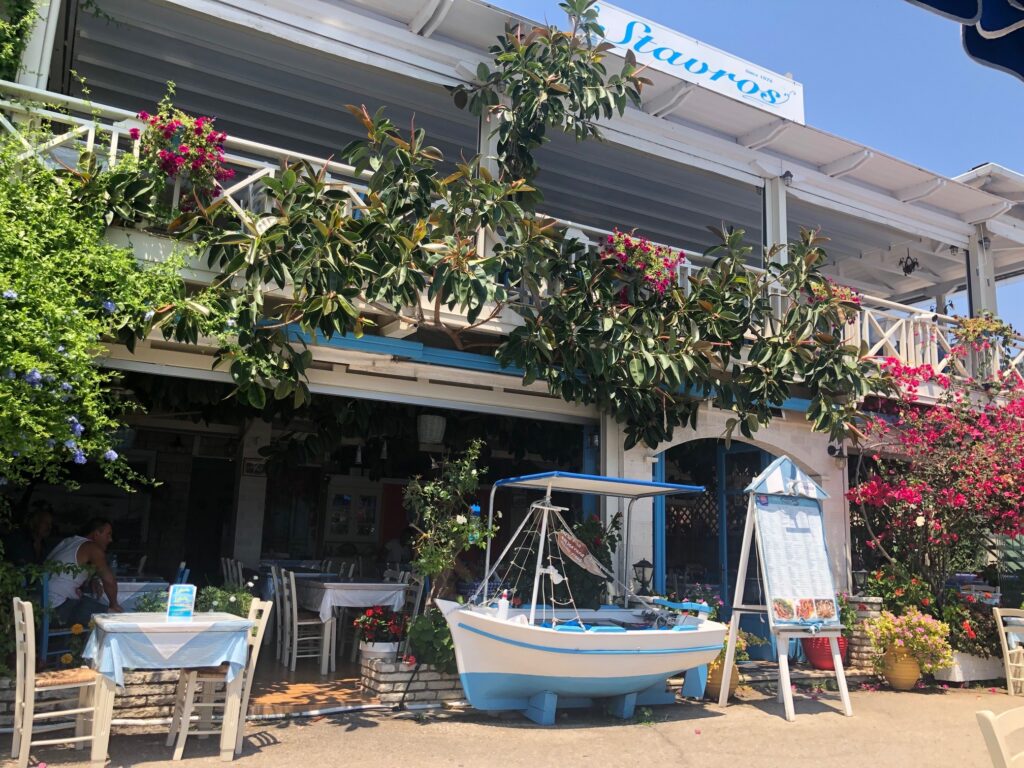 This afternoon's swim was a nice 2km swim along the coast. That was interesting as one of the RIB boats broke down for a while – and as safety is so important (this is a good thing) we all swam together as a big group until one of the swim guides could join us in the water (and then still have one small support boat – plus the big boat). It was further complicated by the group of swimmers going the other way who weren't as strong as our group – so not quite as aware of surroundings. But it all worked out well and we had a good swim together.
So today was 5km in total. That only leaves 11.9km left to swim for the challenge. Where has this challenge gone? It's gonna be sad to finish it.