So today we did two swims. One a lovely coastal swim with a 400 metre channel crossing at the end and then in the afternoon a longer channel crossing and then around a bit of the island and along the coast.
First up though was a quick dip into a lovely big cave. I took my camera (with it's new water proof case).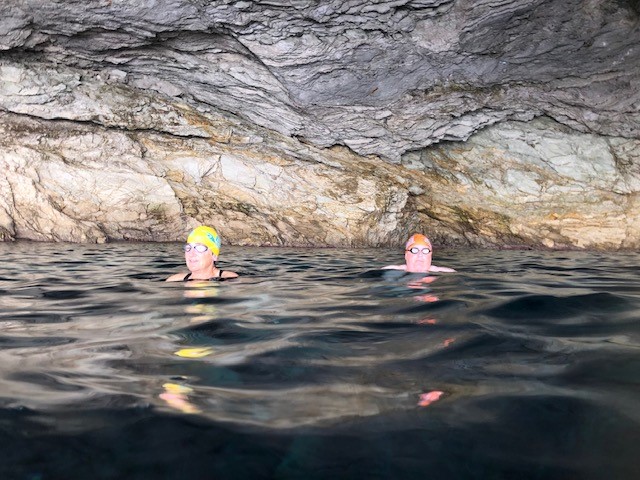 We then went just down a bit along the coast by boat and got in again and swam along the island of Meganisi, and eventually did a 400 metre crossing to Kithros. It was really nice and Catriona and I went into every cave along the way. Did I mention the pink group is now down to two people – yep it is. So we get to swim with the big boat along side us. It's pretty cool. The colour of the water during the 400 metre crossing was this brilliant blue colour and it was super clear and just went down and down – turns out it is 80 metres deep.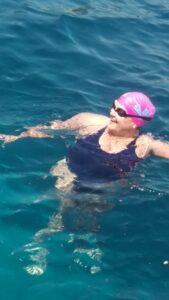 So the morning swim was an easy 2.8km. Then we got back on the boat, had lunch and a wonder and then went to the afternoon swim location (not far from lunch). They decided it wasn't too windy and we would do a crossing and then go coastal along an island for a bit.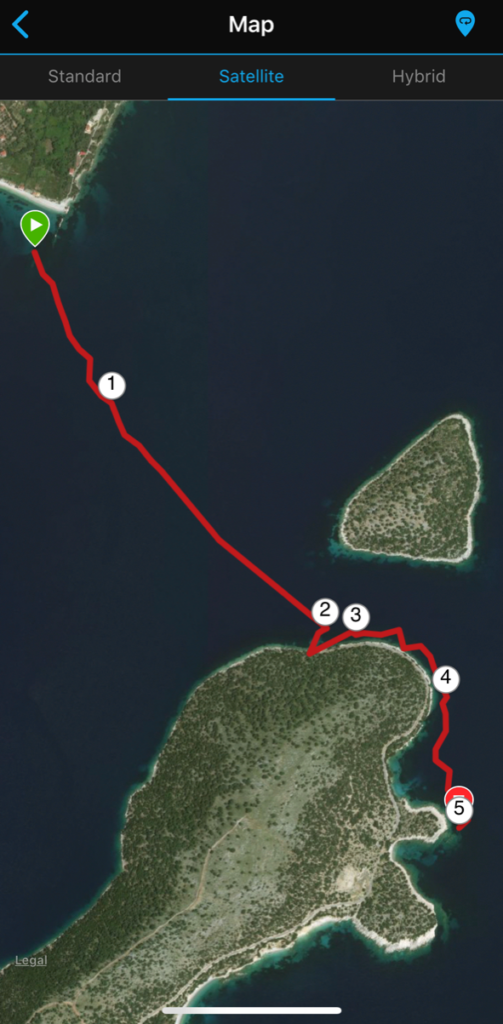 There was a bit of surface chop but it wasn't too bad. We swam together and then did the coastal swim – I got over it. I began the swim feeling like I would sink – not possible so I kept going. Something to do with a big meal. So then I got a bit over it for the coastal stuff as I also felt sick after having some orange juice, so I won't have that tomorrow. Overall, the swim was amazing and we swam 2.5km The depth of the channel was about 90 metres – and the colour was amazing.
Note to self, do not eat heavy food at lunch as swimming will be easier. That is 5.3km for the day. Only 16.9km left to do.