So today is the first real day of the Big Blue swim which is a week long swim trek where you stay in the one hotel and then swim everyday. We are staying at Yeni which is on Lefkada (one of the Ionian islands in Greece).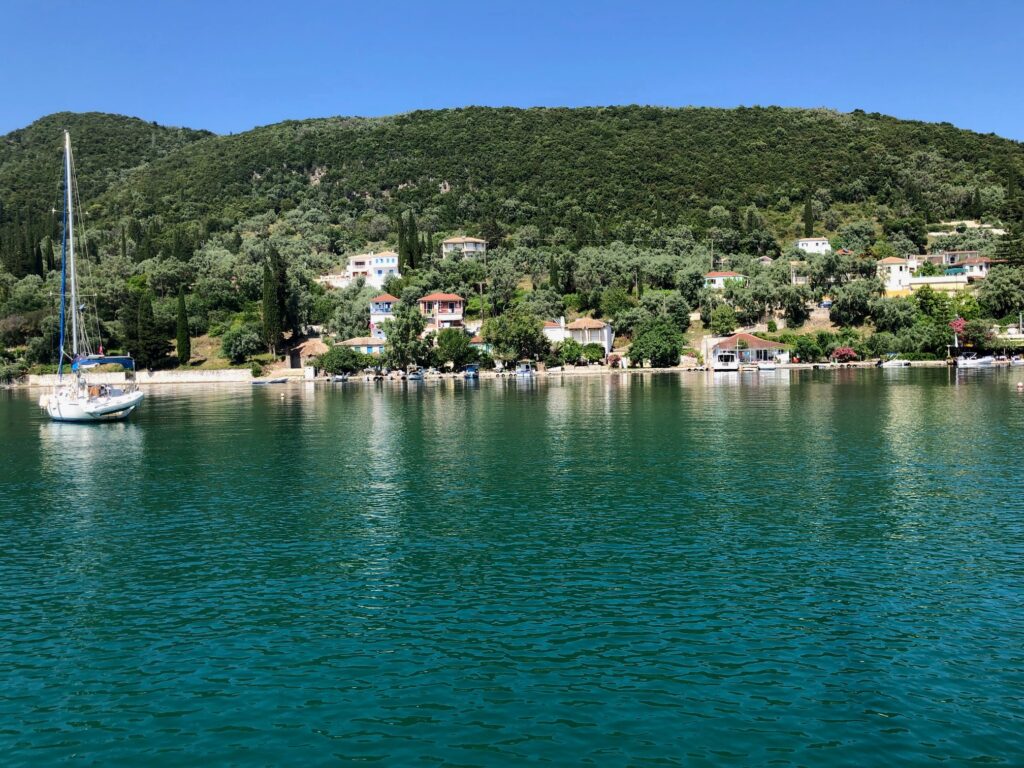 The hotel is on this hill – yep absolutely beautiful. We go on the boat each day, do a swim and then go to a taverna for lunch and then go back on the boat and swim some more. This morning we did an acclimatisation swim and got put in our swim groups. I'm in the pink group, or pinkies and we all have to swim together. There are some lovely people in my group. I got to swim with Katerina today. There are only five in the group and the big boat follows us.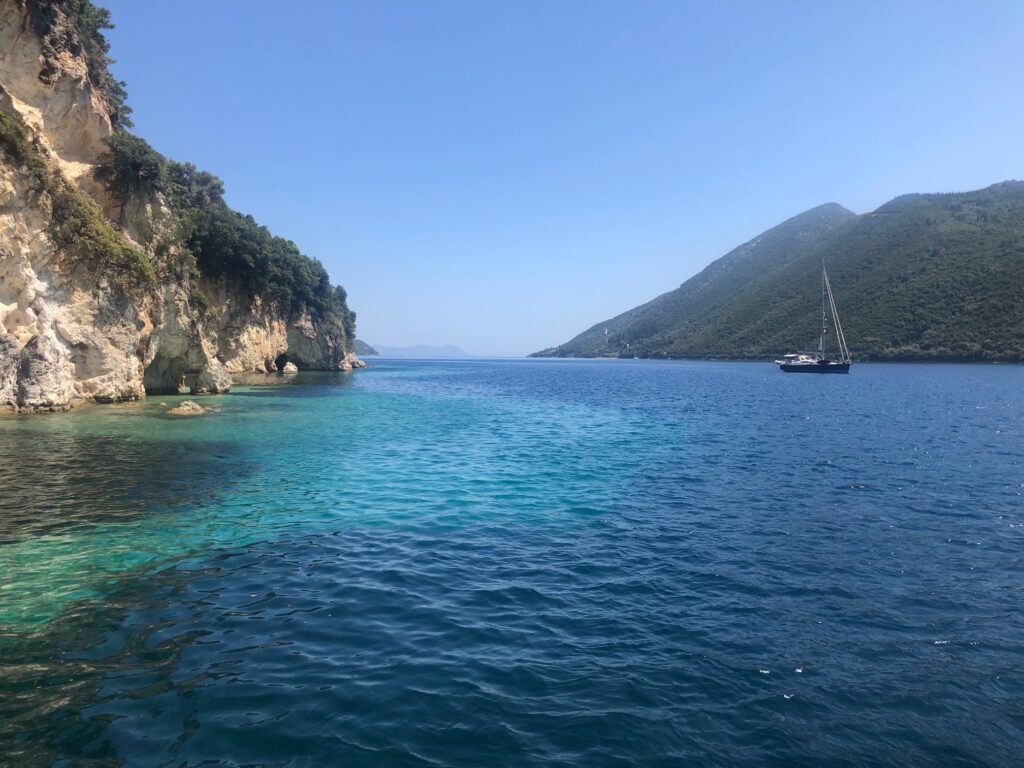 Seriously my neck is tired from breathing to the one side so much. I pity anyone who couldn't breathe to the right as it was so amazing. Basically we swam along the coast and into little bays and we saw lots of fish.
My GPS didn't like the cliff so got a bit over excited. With negotiation we decided it was 2.5km for the day. So that means I only have 22.2km left to swim for the challenge. I'm now hoping to do that this week – so I'm counting down. Tomorrow we do two swims for about 5km.