Japanese Swim Meet – Hyogo Prefecture Masters Swim Meet
So I did a swim meet in Japan – and yes, it was amazing – and in Japanese. One of the best experiences ever. So of course there is a story that goes with that.
I've been a member of Brisbane Southside Masters club for about 18 months. I generally train with them on Sunday mornings. In June they asked for expressions of interest to compete in a swim meet in Japan on the 4th August this year. So since I'm doing all amazing things for my 50th year, I expressed interest and was then invited to go. In the team to go were eight females which was great as there would then be two relay teams and one guy – the co-club captain, Peter. The other club captain, Elaine, also was going.
There were two reasons why the club was invited (well maybe more but I know of two). One is that the event was in Kobe which is a sister city to Brisbane (yay for sister cities) and the other is that the World Masters Games are in Japan in 2021 and the pool swimming is at the Hyogo pool. So we get to check out the pool prior to the games – this is a very cool thing to do. I'm keen to go to some masters games in the future so this really made me keen.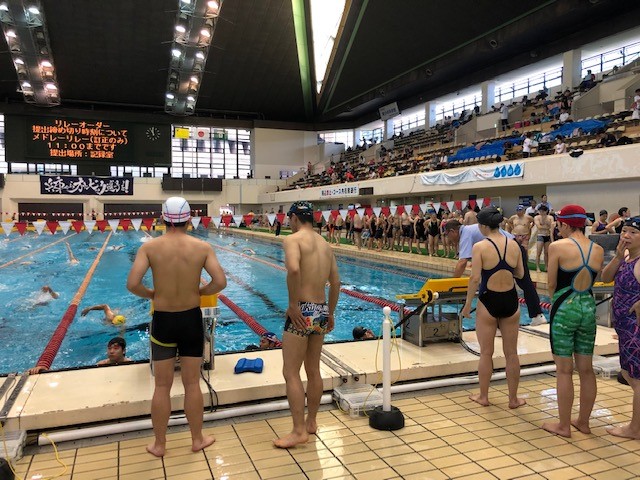 So we fly over with EVA air as a group and when we land go for a swim in the pool. We learnt we had to swim anticlockwise which was interesting, and that the pool was nice. We stayed at Pearl City Hotel which was only 15 min away walking. It was also a short shuttle or train to Sannomiya, which allowed us to go into Osaka and also Kyoto.
On meet day, we are met by Mr. M. and we walk over on swim meet day as a group and wait for the pool to open. We do photos and gifts – we also walk over with the four member New Zealand masters team.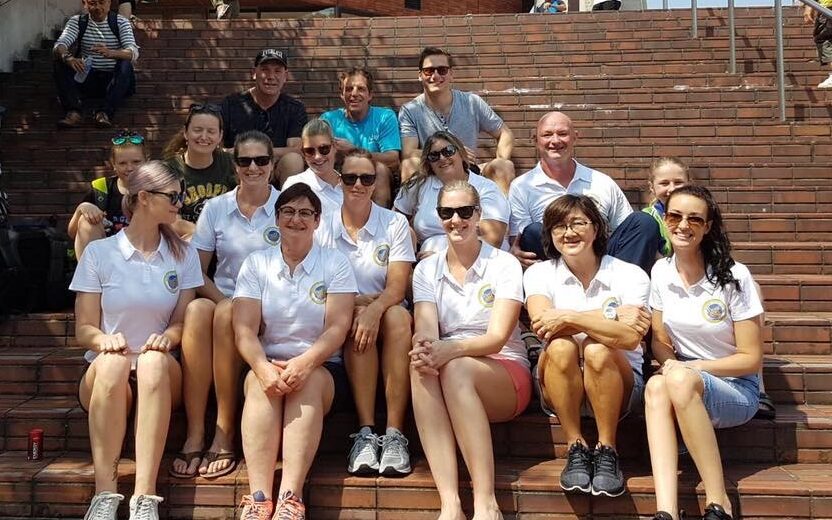 We are given programs and informed that we have three interpreters to help us – fantastic. It was also nice to learn that one of our interpreters is Tucker whose dad is from Toowoomba – yep pretty much a Queenslander. His dad even takes students to Griffith University occasionally. (Such a small world).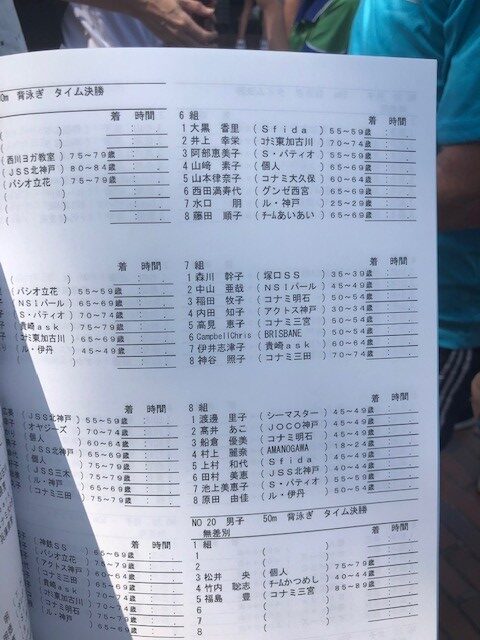 It was pretty cool actually as my name was in English on the program, and in the marshaling area, but on the board it was in Japanese. Tucker and the girls ensured we made all our events on time as they called for marshaling in yep, you guessed it, Japanese.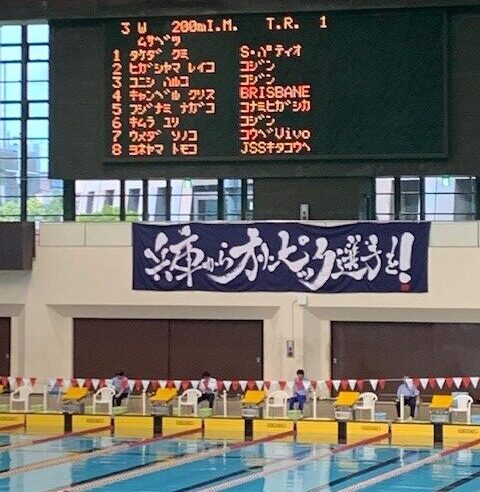 So I go to do the 200 IM and my name is in Japanese. Yep I'm that person calling up to ask for a photo. Thanks to Liz who saw me calling up and took a photo. So awesome!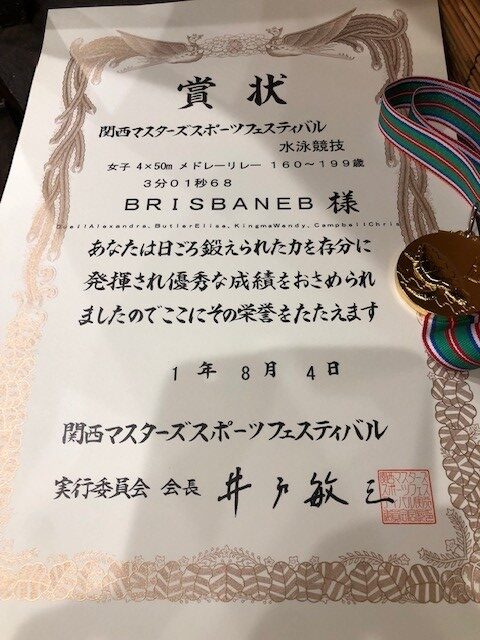 The Brissy B team got a gold in the medley relay (I did the free). I also got second in my age for the 200 IM – that was a bit of a surprise. But only medals for first place were given. My times were okay and I was happy with the swim meet. After the swim meet we also went to dinner (at a Chinese restaurant) and we were given any medals and certificates as well as one with all our times from the meet. It was a great evening. I got to chat with some teachers who also coach swimming. Lots of fun was had.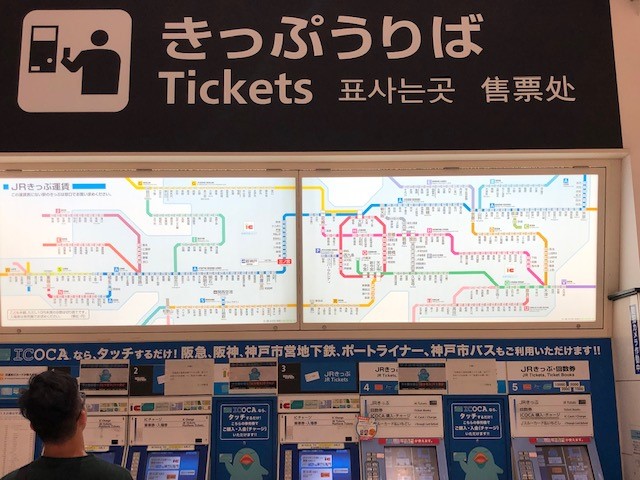 Then we really got to do some sightseeing. Above is the JR train timetable. I found it easier to go into the lovely people at the counter office and ask for a ticket and then ask what platform (I only ever waited 5 min for a train). For the local trains it was much easier.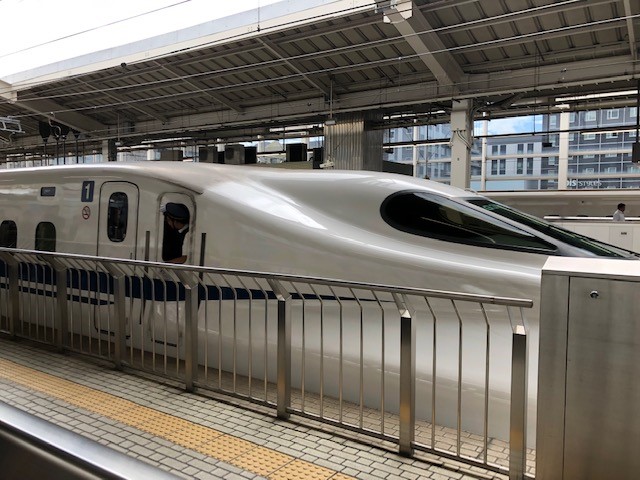 We caught a bullet train to Kyoto and also saw some shrines and temples.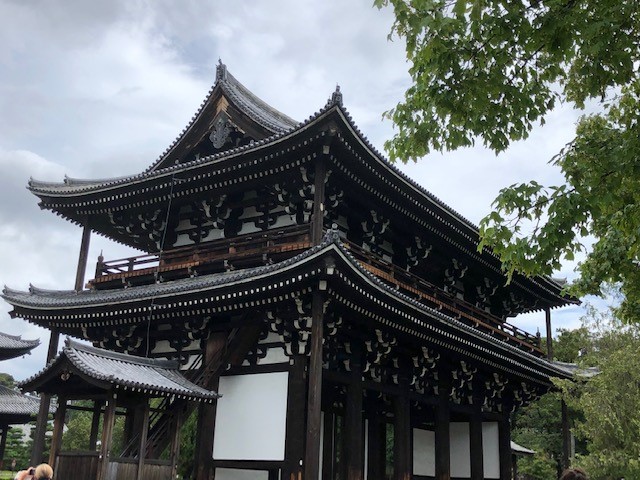 Don't let the clouds fool you, it was about 35 degrees and feels like 44 and very humid. It was a struggle.
It was an amazing experience and I truly hope to keep swimming and go again in a few years. They will hopefully invite the club next year so others can have the same amazing experience.