Last weekend at Burleigh Heads beach I saw in the Great Aussie Swim. It was a 2km swim on a glorious autumn day. The swim was due to begin at 7:45am so I drove down to the Gold Coast nice and early to miss any traffic.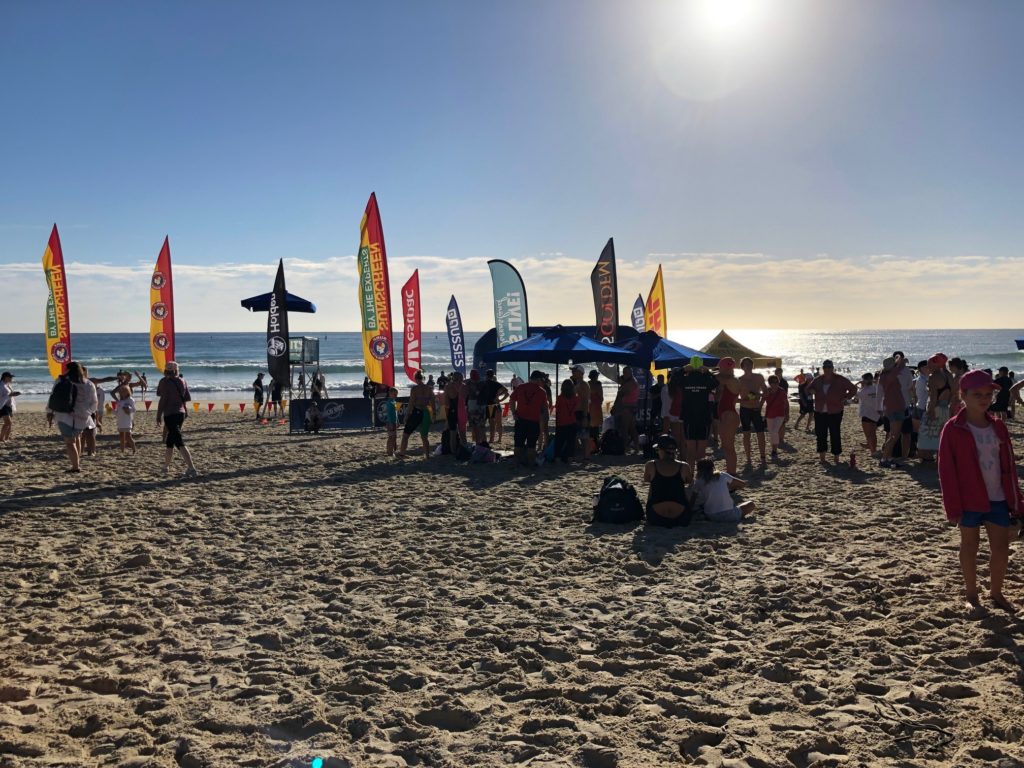 As can be seen from the photo is was a lovely day. However there were several 'wildlife' scares before the start, so they made us wait about 40 minutes or so for the wildlife to move on it's way. Seriously why can't a shark be called a shark. Apparently there were six wildlife in the area.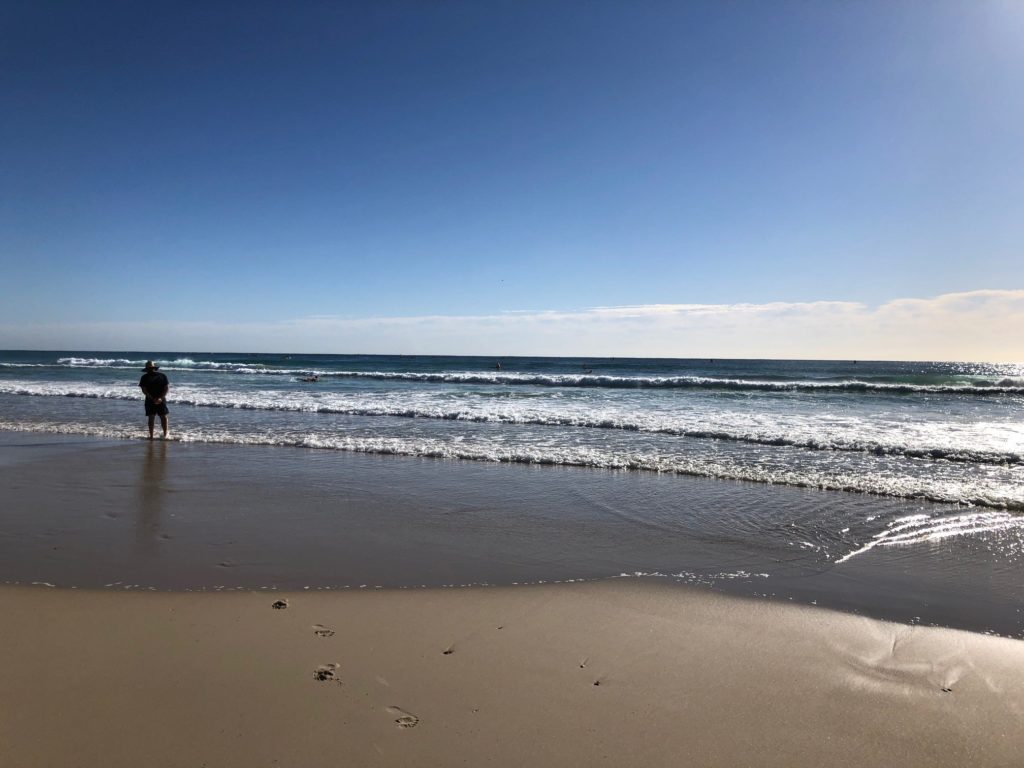 I knew that after 2km I would eventually go through the finish shoot. As it was held when the Aussie Surf Lifesaving Titles were on, it had an extra special finish line I knew I would get to go through. The best part of the swim was seeing a few people I knew. I saw Garry from the gym who takes the swimming squad there. I was with Anneke and her family – it's always great to catch up. Also, Sonia from Colmsie swimming was there as well as Jo – who I saw on the start line. So it was quite social.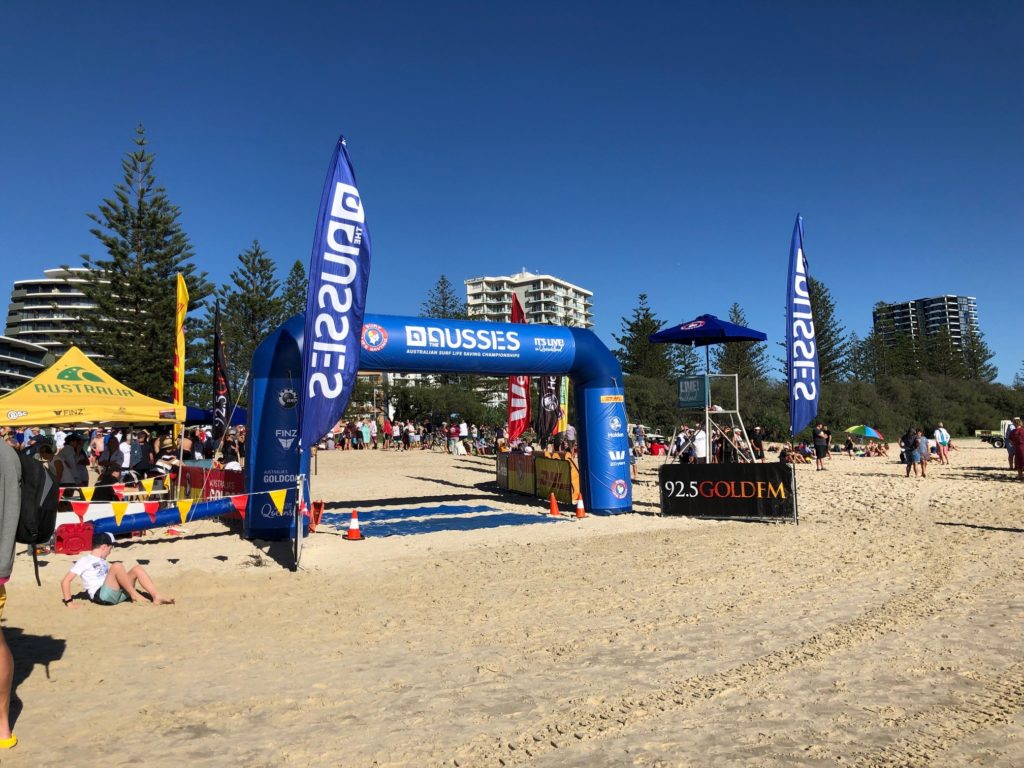 Even better, I got a finish medal – my first one for swimming this year. So how was the swim you ask? It was fine – the surf was deceptively not flat. The swim was good and I saw no wildlife, although I definitely got bitten by sea lice again – seriously what is it with swimming in Queensland. I didn't go very well, but I did seem to come in against the rip and I was naughty and kept trying to touch the bottom. But it was a nice well organised swim on a lovely morning.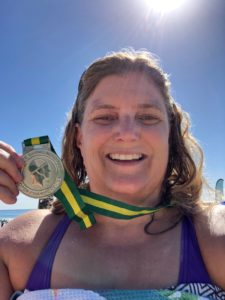 So it was a lovely morning (wildlife aside) and I got to knock another 2km off my total so now I only have 39.2km left to swim. Yay – it is getting lower.