Eggplant dish 49: Chicken with eggplant stack
So I got a bit excited about the work Christmas party that was on Thursday at lunchtime. The reason is because the chicken dish had an eggplant stack. So that would mean eggplant way number 49 would be sorted as I haven't had an eggplant stack yet. Yay for that!! Lunch was at the uni bar at work and is usually really good.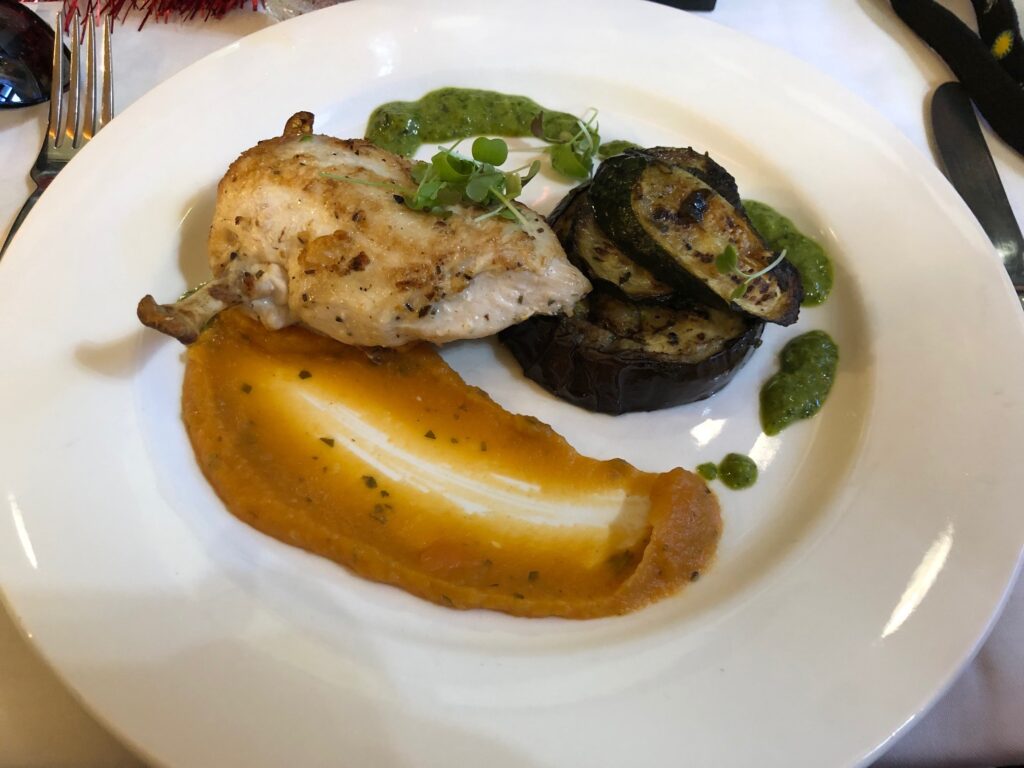 When it came I was a little surprised there wasn't eggplant and other veggies in the eggplant stack, but that's okay. It tasted yummy. After lunch it was a make your own pavlova situation. Yep I had two. Here is a photo of one.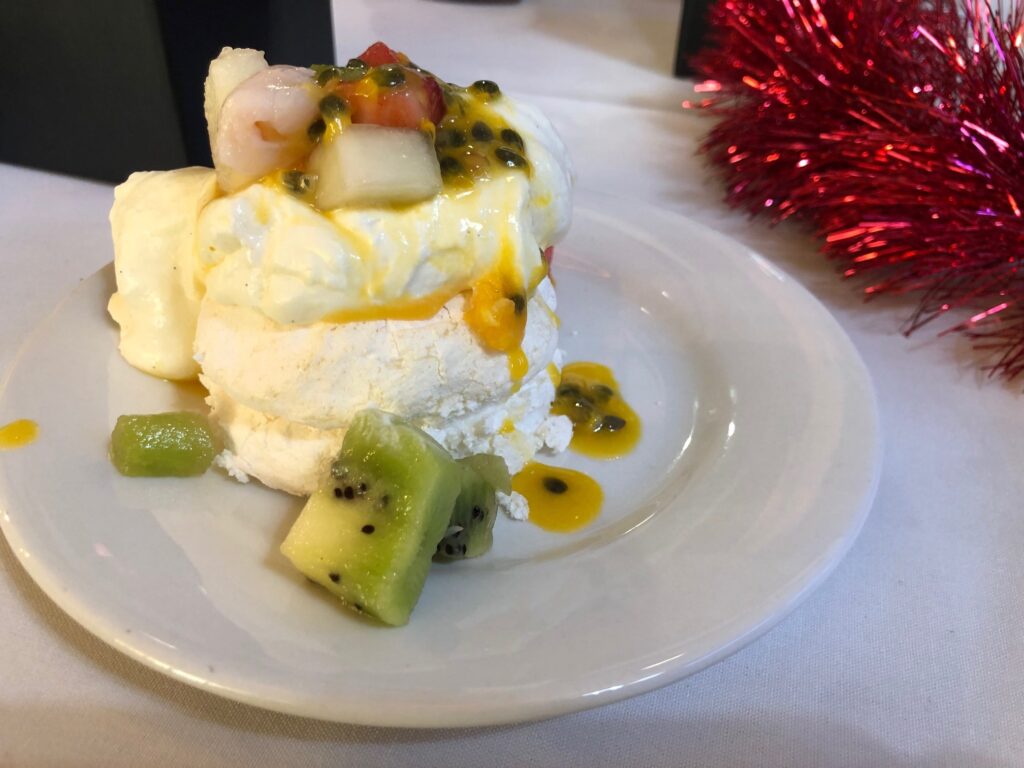 So only one more eggplant way to go. This will be lunch at my sister's house on Sunday. I can't wait.