Eggplant dish 48: Eggplant masala
So last Sunday night when in Melbourne I went with my work mate, Simone, and two people from Curtin to an Indian Curry Restaurant for dinner. It was just around the corner from where were were staying.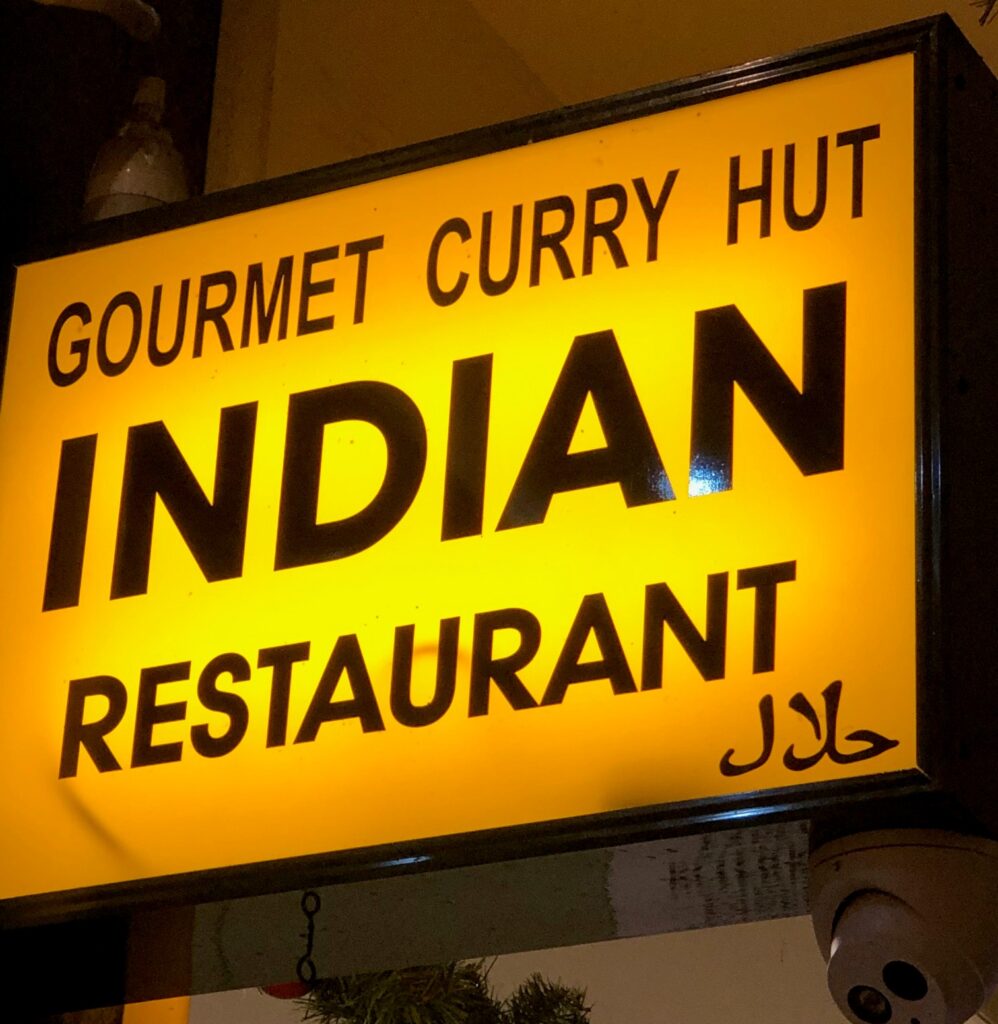 On the menu was Eggplant Masala which is described below.

I was pretty excited about this as I needed one dish before the planned two final dishes to be finished this very long challenge. So out it comes…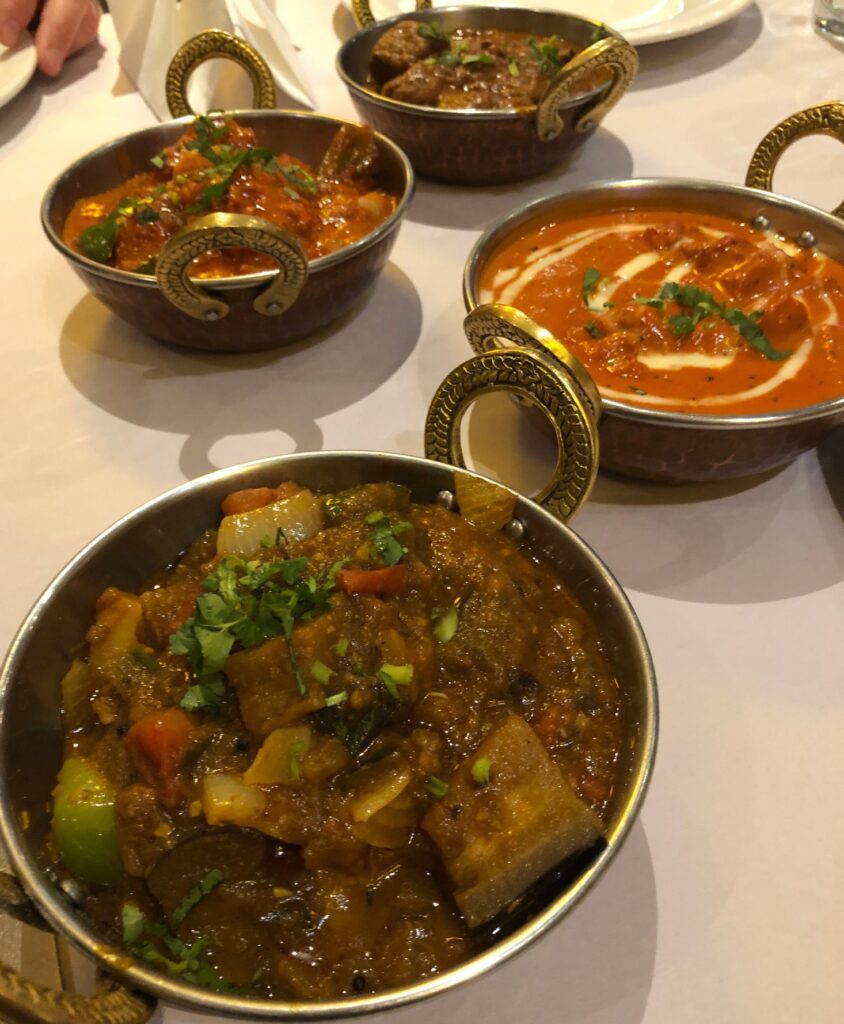 It was so good. We also had butter chicken which was also yummy and rice.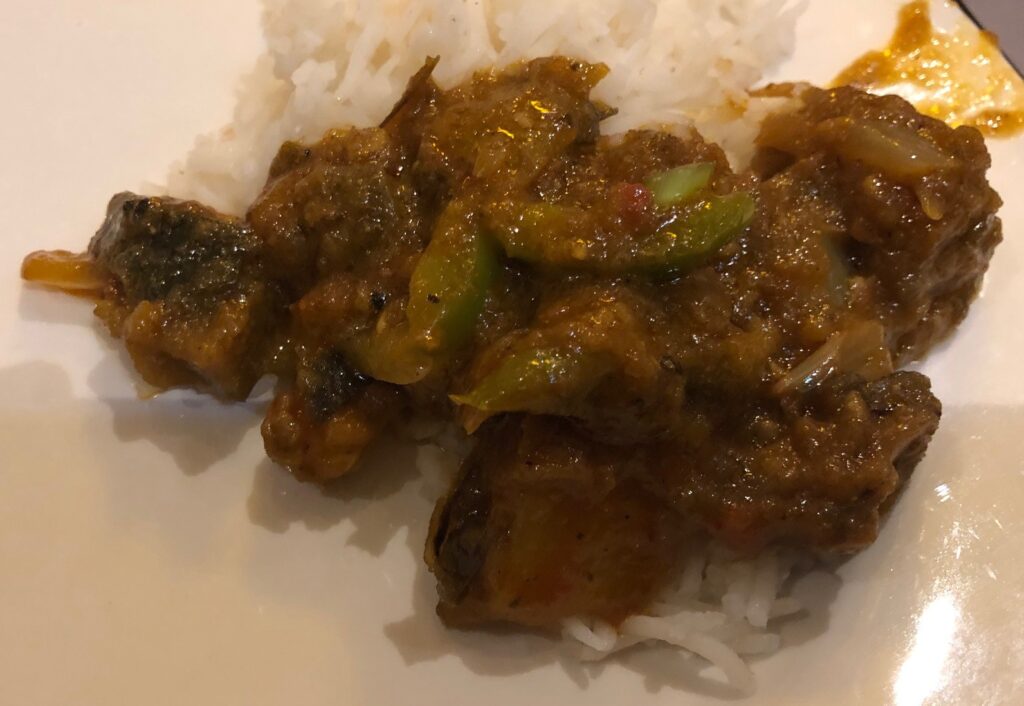 I would definitely get curry there again – great prices and very yummy food. Great company – thanks for splitting the dishes Simone – much appreciated. Only two dishes left to eat now.