Eggplant dish 45: Green eggplant curry
So I was invited over to mum's place last night for an eggplant curry dish. Tim came too and we talked about the lawn, plants, my new number plates and about plant based diets – as mum and Karen have been eating plant based for about 30 years now. Prior to the eggplant curry we had yummy potato and green pea curry puffs.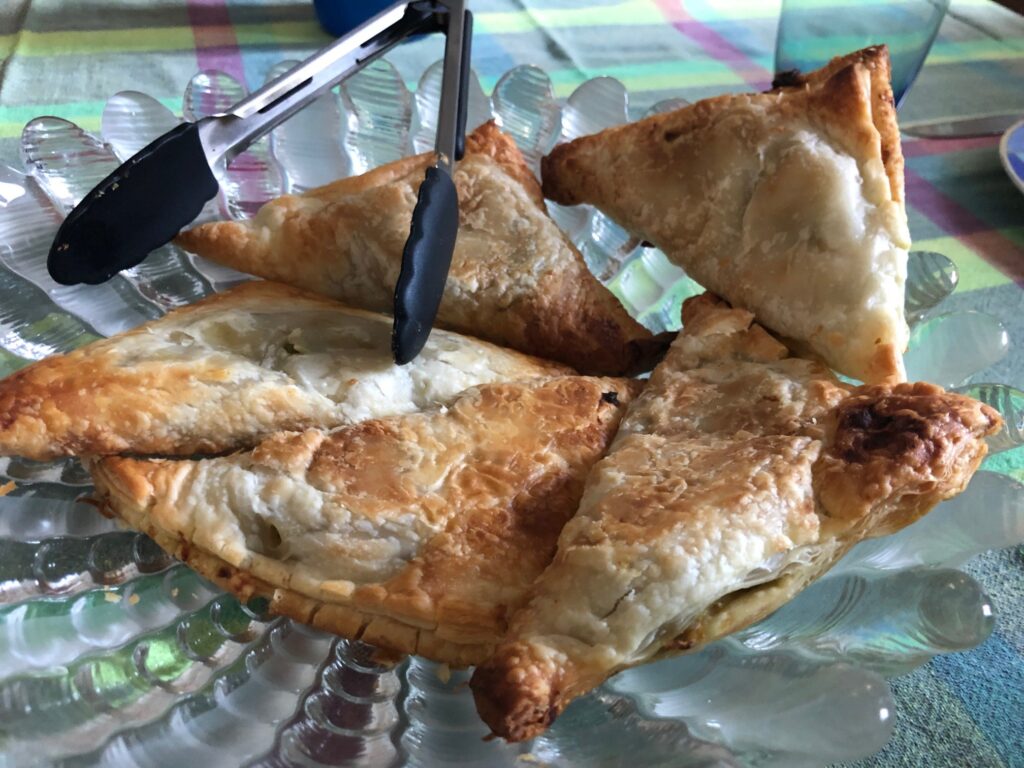 It was supper yummy – I had two.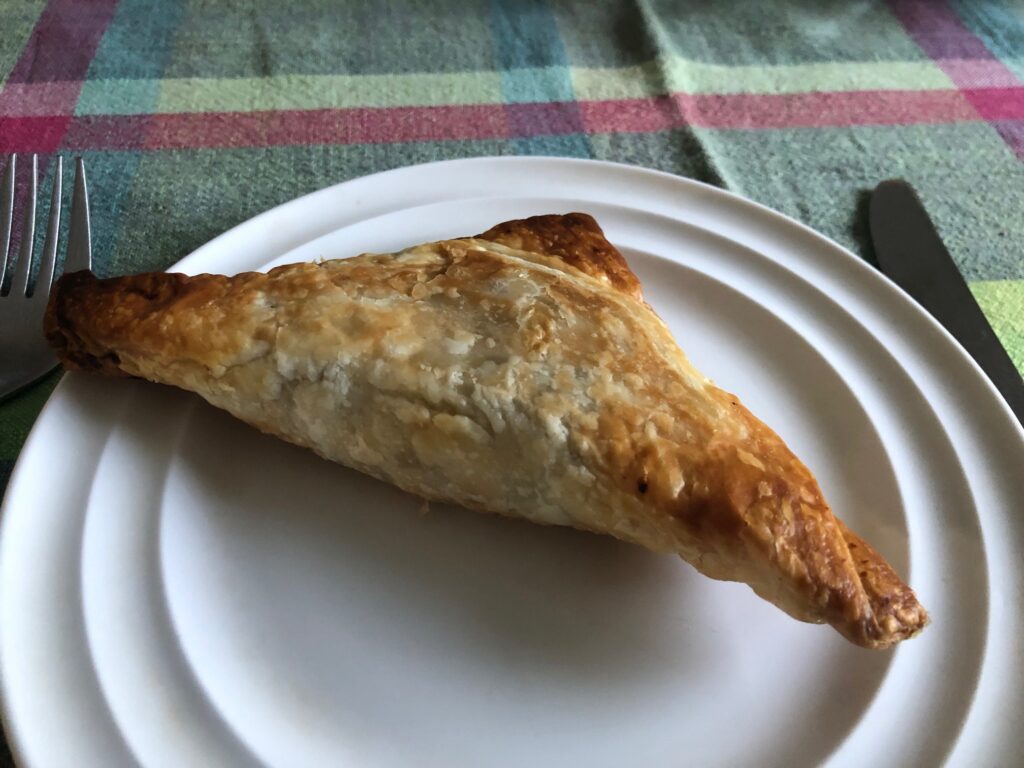 Then after we had finished we each had a serve of the green eggplant curry with rice. The eggplant curry was vegetarian and had sweet potatoes and was yum (of course).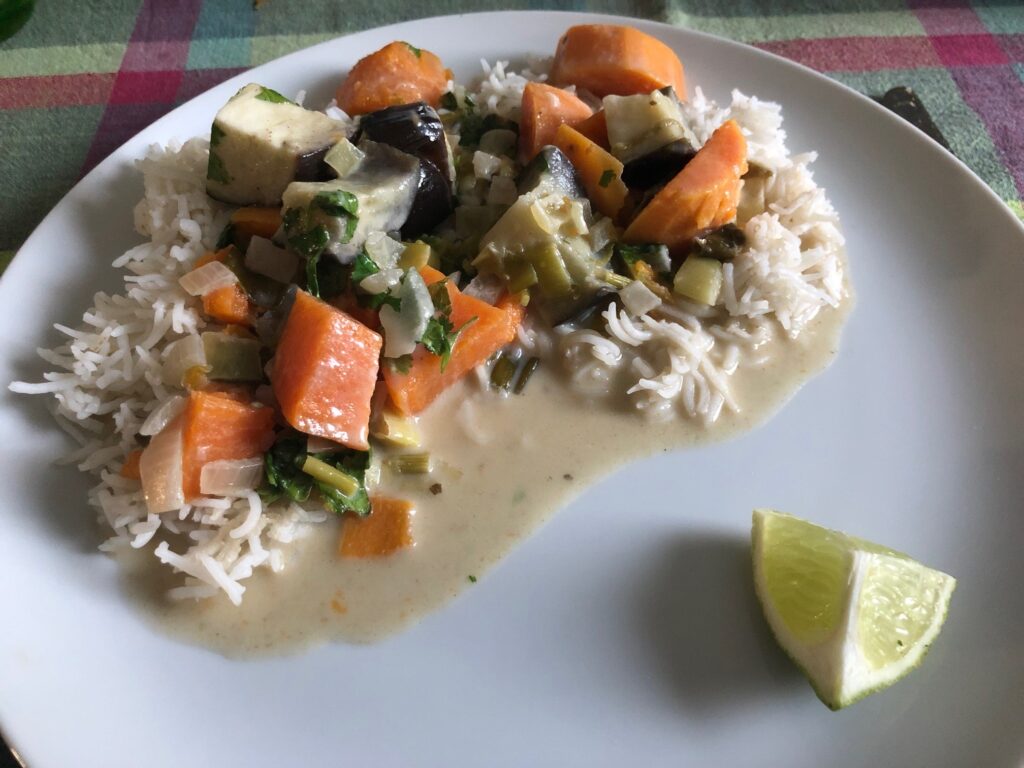 It was lovely to have dinner at mum's house with mum, Karen and Tim. Such a lovely night. Now onto the last five eggplant dishes for my year. I'm looking forward to it.