Eggplant dish 27: Vegetarian Moussaka
Currently we are having a lovely time staying at the Iakinthos Tsilivi Beach hotel before we travel home. Yesterday they let Karen and I know that we are invited to dinner. So of course we said yes, then we found out it is moussaka night (but of course I've had it a few times this year). But as Karen is vegetarian they said we could both have the vego option. I haven't had that this year so I was pretty happy with that as this moussaka definitely counts to the challenge – and I love moussaka so it is a bonus. The menu looked excellent.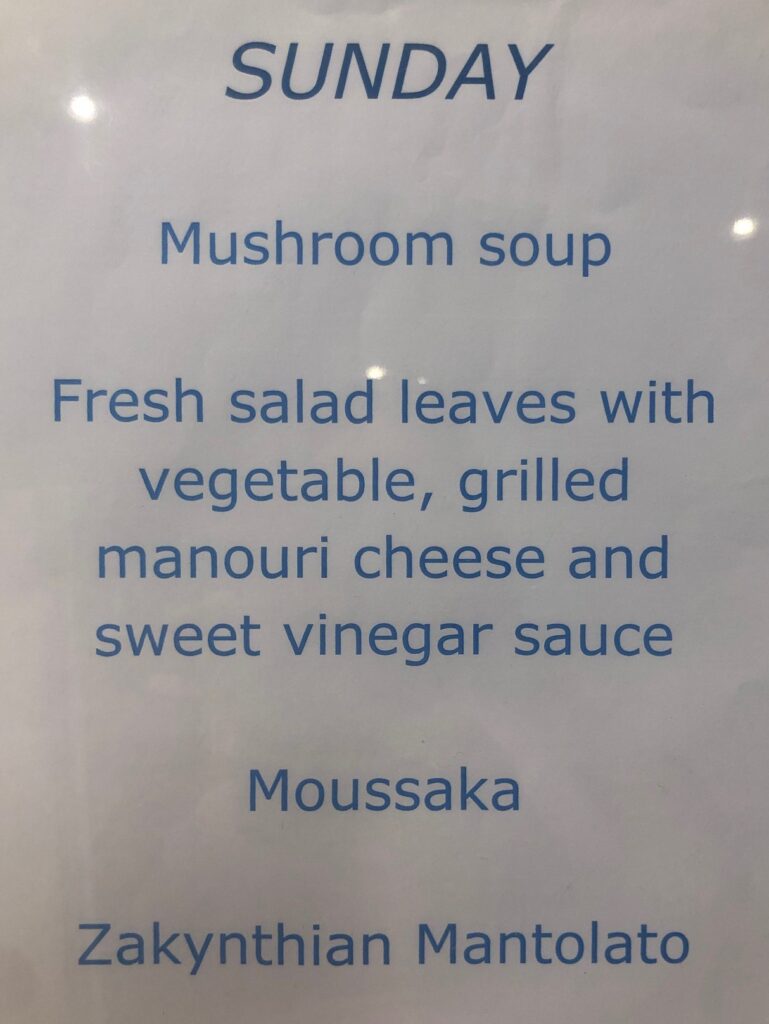 So we got to have the entree of mushroom soup, which was pretty good and quite tasty. I don't normally have mushrooms so I was really surprised at how much I liked it – and I had it all. Then we had the main which was huge and really yummy.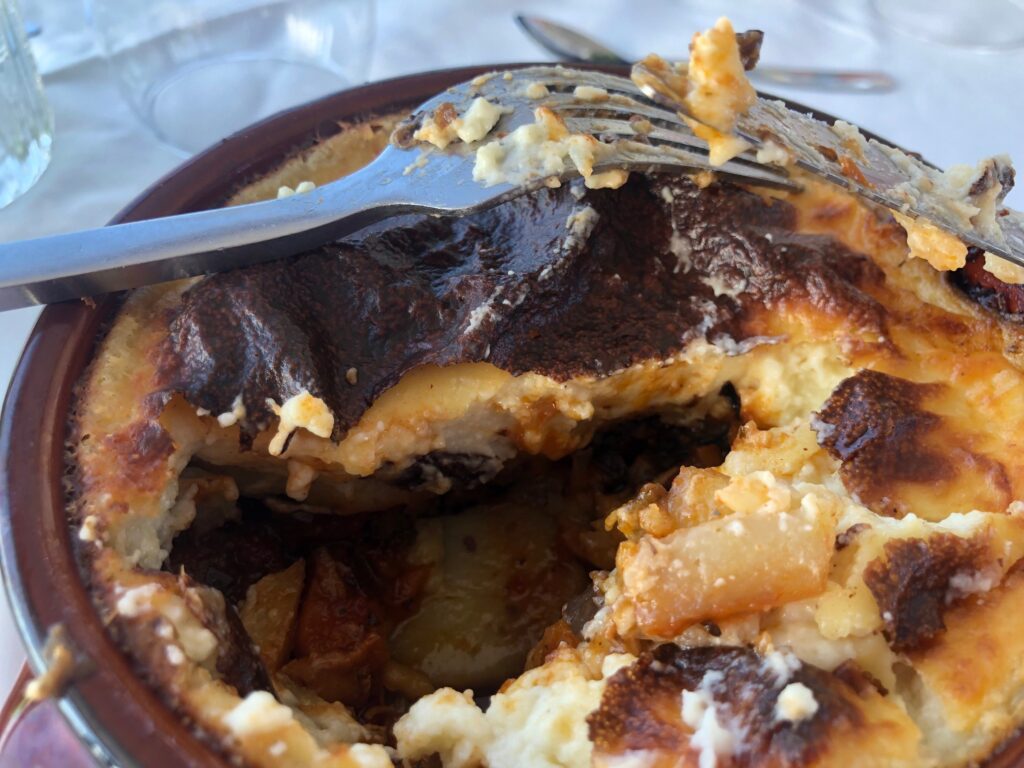 There is an awesome ginger cat (don't tell Marnie) that comes along for breakfast and dinner. He is gorgeous but we didn't get to feed him as he prefers meat.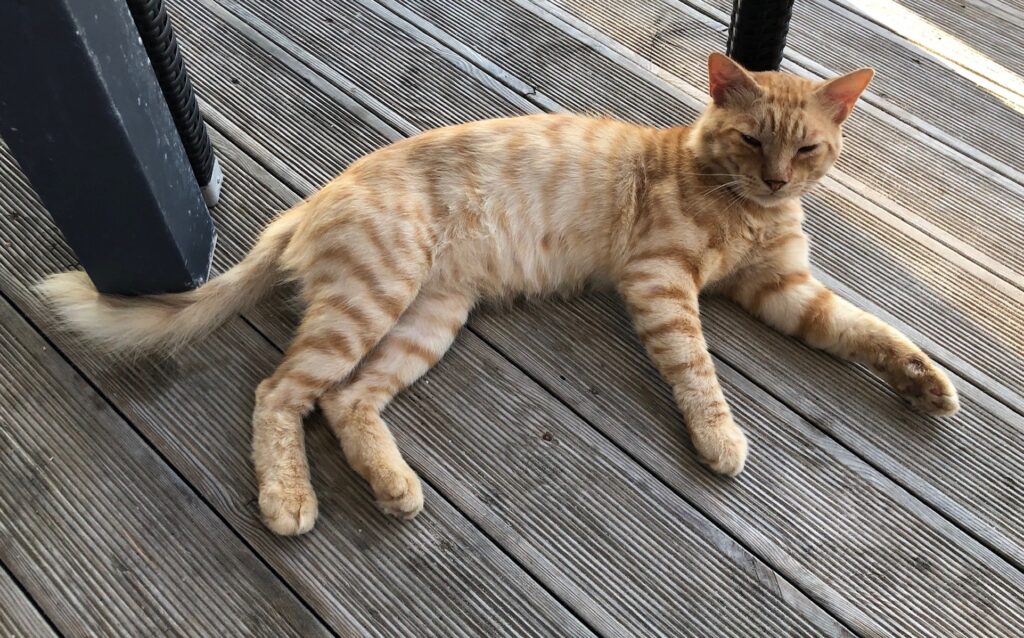 And what about the view – extremely nice is all I can say.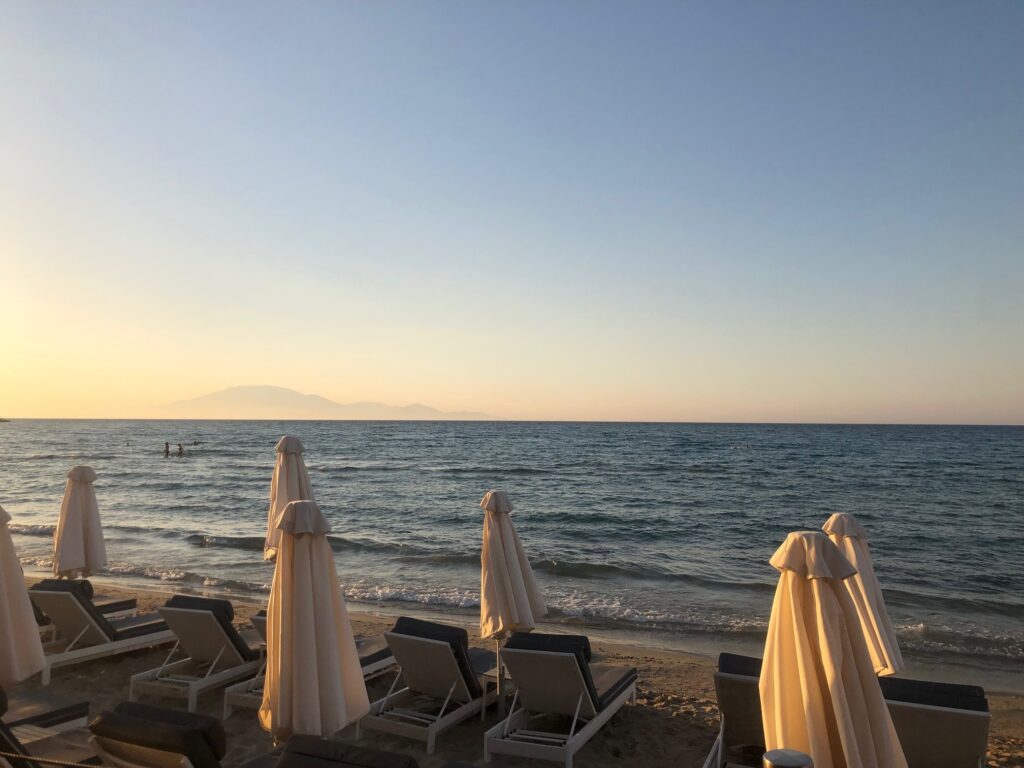 Finally we got dessert which was a local dish. OMG it was just amazing. It had some nuts on top. I didn't get a photo of the full dessert as I only took a picture half way through.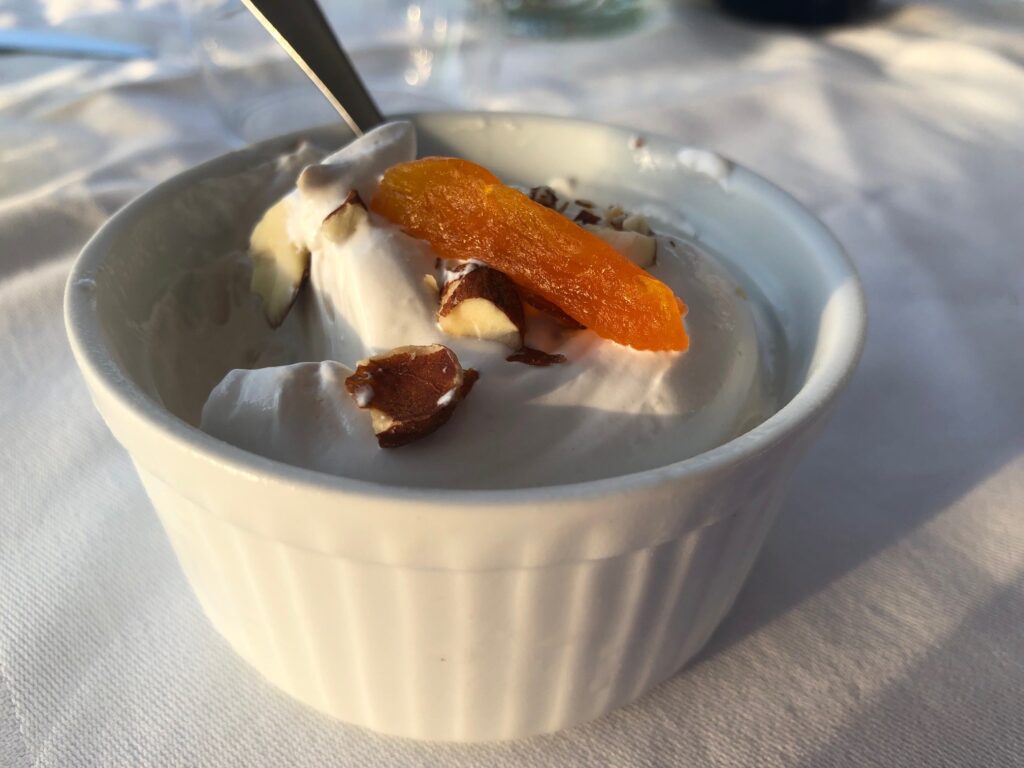 So we had a lovely meal at our amazing hotel. The staff are great and we've had a really good time. I also love my room (it's called a 'side sea view' room which means I can lay in bed and check out the beach. Yep that is pretty good. So I'm loving my time at this hotel – which is totally not what this blog post is about.
Back to the vegetarian moussaka – dish number 27 is done. It's our last night in Greece, but I hope to keep having eggplant once I get home. Once a week and I'll finish the challenge nicely and on time.