Eggplant dish 26: Eggplant with goat's cheese
Well this was seriously a surprise. On the menu is eggplant with goat's cheese. So of course I ordered it. I wasn't sure what to expect, but it came out as eggplant wrapped around the cheese and it seemed to be fried with a coating. On the side was some nice sweet chilli sauce. So it turns out the dish was quite amazing and I would never have made it at home, or probably even ordered it.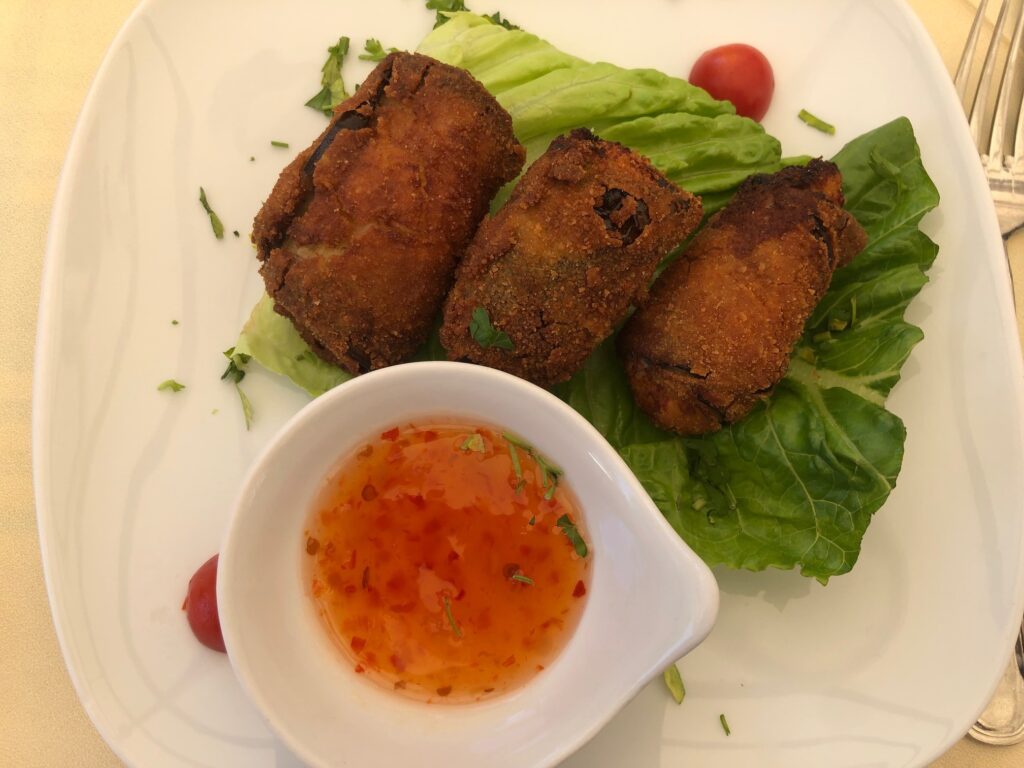 We had this dish at a lovely taverna in Lassi which is on Kefelonia. I'm hoping to have more dishes once we go to Zakynthos. That's 26 dishes completed so I think I have caught up from being behind.