Yesterday was a fantastic day for a swim. After lunch was the long swim which they have the day before their triathlon. In the morning I went to my normal swim squad session and did 2.6km in the water – normally I do 3km so I did get out a bit early so I got to have extra spa time which is fantastic for a Saturday morning.
About 11am, I drove to Bribie and did the 1.5km swim – it was tide assisted and so I did a fantastic time of 21.22, but even better I was only four minutes behind the leader.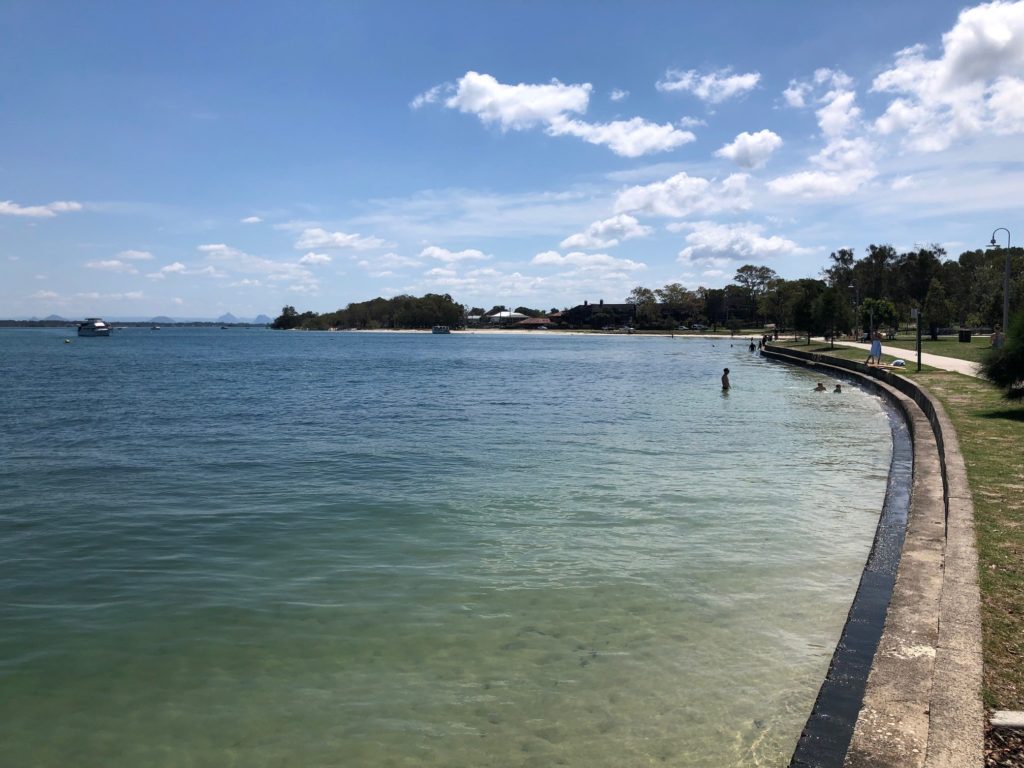 I'm not sure I swam very straight but I'll definitely go back out there at the end of the year for some more swims.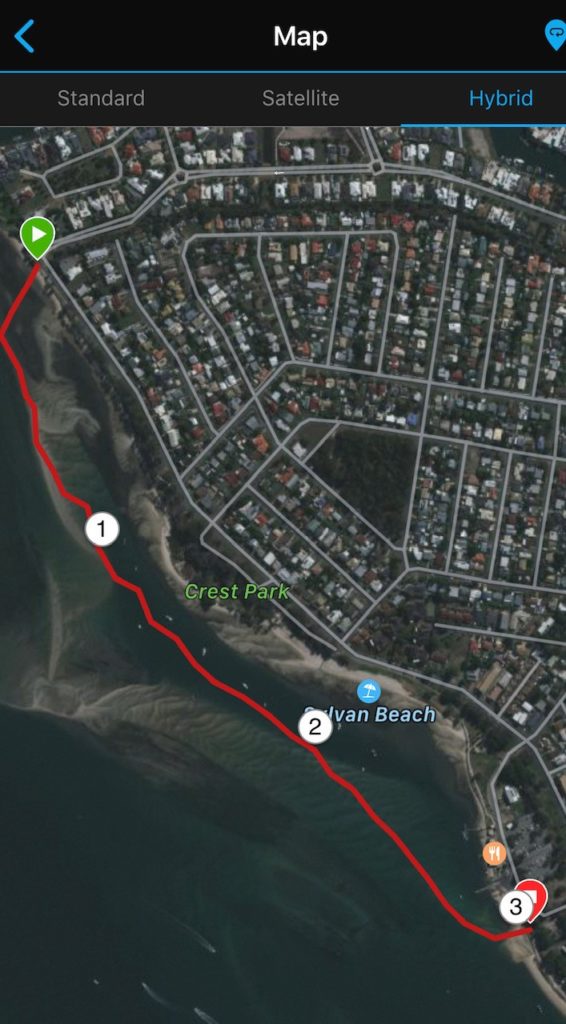 It was right on 1500 metres. That's another 1.5km down so now I only have 41.2km left to swim. Next weekend is a two kilometre swim down at Burleigh. I'm looking forward to it.