So today was a late starting day (after Greek night) and we did a swim around an island, Thilia, which was pretty cool. We went clockwise around the island and then did a 250 metre channel crossing and then went along the coast a bit. Caitriona and I swam across the gap to the island and set off. We went over some shallow areas with weed and some deeper areas. There was also some nice looking coral. We stopped at the coves, one had a nice tree and other nice sand. We saw some caves, there were some nice almost honeycomb ones and we some some with nice rocks. We stop at every cove and cave. It was pretty good.
We then got to cross the fairly busy channel and that was good and then swim along the other island for a while. It was 2.7km total.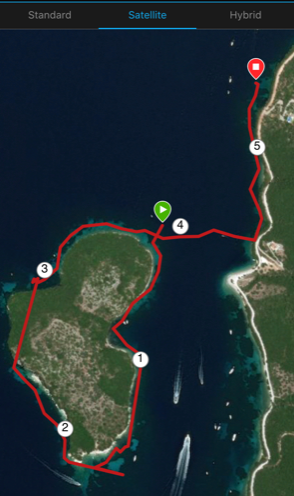 We then set off and had lunch at a lovely lunch spot Spilia which is on Meganisi.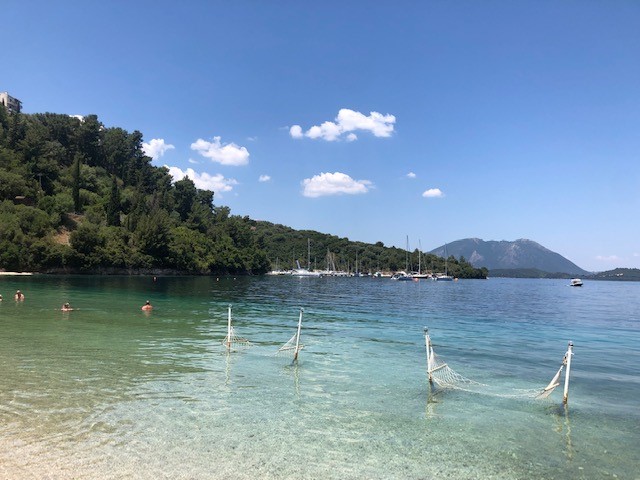 After lunch we did another channel crossing. It was nice and Caitriona wanted to take it easy and I wanted to do some backstroke so we both took it easy. I did do freestyle often as with no lane ropes it could be a bit weird. Also boat traffic meant it was good to swim freestyle sometimes. When we went across the channel we met with the yellow and orange groups, then explored a cave and then swam along a bit.
The water temp in the morning was 25 degrees and this afternoon it felt even warmer. It was so smooth for the channel crossing and it was lovely for another 2km.
Today's total was 4.7km which means I now only have 7.2km left. It's sad to almost complete this challenge.